Winners Want the Ball: How to Get "Signed" from Coach Tim Burris
School may be out, but things are already gearing up for football in the fall...and the best prep starts off the field with you.
If you, or a young person you know has a dream to take their football dream beyond high school, help them score a touchdown and point them towards the informative new book from Coach Tim Burris, Signed.
We've included a brief excerpt below of some of the practical and useful advice Coach Burris offers readers—advice that will help them take their game (and life) to the next level. Don't miss out on a chance to score a $10 Amazon or Barnes and Noble Gift Card in the tour-wide giveaway below!
Book Details:
Signed: Ironwill Football's Recruiting Guide for Canadian Highschool Football Players
by Tim Burris
Publication Date: May 9, 2023
Genre: Non-fiction
Synopsis:
It's time to get serious and start preparing to take your football talents to the next level. But understanding the multiple recruiting pathways and signing to a postsecondary football program
can be challenging. Don't worry, though . . . Coach Burris of IRONWILL Football will help guide you through the recruiting process.
Signed is a guide for Canadian football players in Grades 9 to 12 who aspire to play post-secondary football. Coach Burris gives you the football recruiting blueprint so you can make informed recruiting decisions for your future.
With a dedicated chapter for parents, Signed breaks down everything you need to begin your
journey toward the U Sports, NCAA, Junior football, CEGEP, and Junior college.
EXCERPT
How to Start
A successful transition plan starts with deciding and committing to football at the post-secondary level and then developing a plan around where you want to play. Take this seriously. You need a plan to have a smooth transition to the post-secondary level. Believe me when I say this: You need to be honest with yourself and determine which pathway best suits you.
In Canada, there is one high school route and three post-secondary pathways a student athlete
can take:
1. University football (U Sports), or the National Collegiate Athletic Association (NCAA)
2. Junior football
3. CEGEP football
4. High school prep school Alternatively, student athletes can participate in a combination of
junior or CEGEP football, then move on to the university level.
If you have the desire to play in the NCAA in the States, make sure to read the Canadian high
school prep school section on page 11 and the chapter on NCAA football page 24. These will
help you get started with the process.
When I say to be honest with yourself, I mean you need to ask some key questions. This also
means knowing yourself and understanding your personal weaknesses, strengths, and skill
sets. When you honestly answer the questions below, you will figure out which direction you
should head after high school.
Knowing yourself is the most important part of your journey. When you really take the time
examine your motivation, the direction you need to follow will be clear.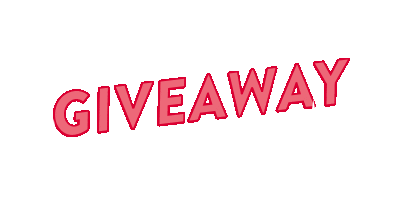 Author Bio:
Coach Tim Burris is a former U Sports student athlete and is a Vanier Cup Champion. He has coached at the U Sports level and has over a decade of coaching experience ranging from bantam level to the university level. Coach Tim Burris has worked with more than a thousand players across Canada. He also had the honor of coaching on the Alberta U18 Team for three years, in addition to running his football performance camps and defensive line academy program.
Author Links:
https://www.facebook.com/IRONWILLFOOTBALL/
https://www.instagram.com/ironwillfootball/
Amazon Buy link: https://www.amazon.com/Signed-Ironwill-Footballs-Recruiting-Highschool-ebook/dp/B0C4RZZSBZ/ref=sr_1_1
BN Buy link: https://www.barnesandnoble.com/w/signed-coach-tim-burris/1143480278
#nonfiction #bookstagram #books #fiction #reading #booklover #nonfictionbooks #book #bookworm #bibliophile #bookish #bookstagrammer #memoir #bookreview #booksofinstagram #author #readersofinstagram #booknerd #read #bookaddict #writersofinstagram #booksbooksbooks #poetry #instabook #literature #selfhelp #bookrecommendations #nonfictionreads #bookshelf #sports #football