Weaving a Little Magic Through the Seas of Time: Some "Sea Magic" from Heidi McIntyre
Updated: Feb 17
When a reluctant psychic tracks a ghost through the mists of time, the treasure she discovers is worth more than gold.
If you want a story that draws you in and takes you on a journey to another place and time, check out Heidi McIntyre debut release, Sea Magic, in the excerpt below, and take a chance on the giveaway!
Filled with the magical allure of the sea, endearing characters and a mystical journey, this debut novel explores the depths of love, loss, and transformation.
Book Details:
Sea Magic by Heidi McIntyre Publication date: February 13th 2023 Genres: Historical, Magical Realism, Women's Fiction Synopsis: She knows everyone in this seaside, New England town of Penbrook, and everyone knows her—Madeline Hunter, the shy, quiet antique shop owner who whose idea of a hot date is snuggling up with a good book and her cat, Poe. But she keeps one thing under her vintage hat—her ability to touch an object and connect with its history. Her new-age aunt says she should embrace her "gift", but she'd rather pretend it doesn't exist. After buying an old box at an estate sale filled with rare items, Madeline started having dreams—startlingly vivid dreams about Maria, a young headstrong Puritan whose "knowing" could get her branded as a witch, and whose forbidden love for a poor sailor caused a scandal. Together with Evan, an attractive history professor who tempts her to believe in love, she uncovers Maria's story, helpless to stop its trajectory toward tragedy. She may not be able to change the course of history, but with Evan's support, maybe she can lay the ghosts of the past to rest—including her own.
Sea Magic
Excerpt
Prologue
Maria Hallett
Cape Cod, August 1717
There was a perilous storm last night, with gusts of wind that tore through Eastham like a scourge. The violence of the driving rain had matched my own rage, a pain so bone deep I wondered how I would survive it.
That's what grief had become for me, a boiling pot of emotions that kept me teetering on the edge. My love was everything to me—my North Star, my protector, and my deliverer. But now all that was left of him was this interminable rain that drove his coffin deeper into its watery grave.
I placed my shawl on the wet sand and sat down, glaring at the ocean as if I could resurrect him at will. My legs itched from the rough fabric of my homespun skirt bunched up above my ankles. I picked up a fistful of the cool sand, let it sift through my fingers, and smelled the musty, brackish air. As I undid the pins of my white cap, my hair billowed like a sail in the breeze.
The noonday sun had long been hidden behind dark, gray clouds—the last remnants of that dreadful weather. A much worse storm had already laid its mark on this place just four months ago. The devil had a hand in that horrible night, I'm sure of it. At low tide, I could still see the planked shell of his ship like the bones of a beached whale.
I was afraid my little cottage just above those cliff dunes would be torn apart, so I hid out in my uncle's barn not but a quarter mile from here. The lashing rain and howling wind woke me in the middle of the night, giving me a jittery feeling, and I knew something had gone terribly wrong. I pulled my blanket up to my neck and burrowed deep in the hay, but sleep did not come.
The townspeople said I was a witch, but I swear on the Lord's Holy Bible that was a lie. I admit to having a knowing, just like I knew a storm was brewing long before the wind picked up and the sky turned pitch-black.
I must humbly confess, for as long as I could remember, I had this feeling about certain things, like a seed that had been planted deep inside me. But I don't cast spells or cavort with the devil. And I can't see the future.
My knowing's neither good nor evil…it just is.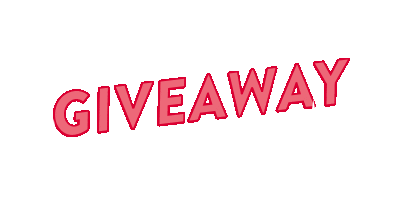 Goodreads: https://www.goodreads.com/book/show/64645199-sea-magic Purchase: Amazon: https://amzn.to/3DXZexs
Author Bio:
Always an avid reader, Heidi was inspired to write by her college professor who convinced her to switch majors to English. From then on, she harbored a secret wish to write a novel one day. Heidi spent most of her marketing career as a consultant specializing in fresh produce where she worked with a variety of growers, commodity boards, and associations. Her marketing campaigns received multiple awards. Sea Magic is her debut novel and the first of the Hidden Gems series, which was also a finalist in the 2022 Page Turner Awards. Originally from New Jersey, Heidi lives in Oviedo, Florida with her husband, Tim, and their dog Pumpkin. She loves coffee, chocolate, yoga and visiting historical places. Heidi pens a quarterly newsletter about her passion for writing, marketing, and the history of her characters. For more information, visit www.heidimcintyre.com. Author links: https://heidimcintyre.com/ https://www.facebook.com/HeidiMcintyreAuthor https://www.instagram.com/heidimcintyreauthor44/ https://www.goodreads.com/author/show/23127824.Heidi_McIntyre
#historicalfiction #bookstagram #booklover #books #bookworm #bookish #booknerd #history #bibliophile #fiction #bookstagrammer #booksofinstagram #book #reading #readersofinstagram #booksbooksbooks #authorsofinstagram #novel #bookaddict #historicalromance #read #historical #romance #amreading #writersofinstagram #goodreads #igreads #historicaldrama #fantasy #paranormalfiction #magicalrealism