Warm Fuzzies (and Sloppy Kisses) on Every Page with Romance Anthology: "Wedding Tails"
All you need is love...and a dog.
Get ready to cuddle up with seven heart-warming tales of love from USA Today Bestselling and award-winning authors. You'll be hard-pressed to decide who wins your heart more...the heroes and heroines of these contemporary romances, or the furry sidekicks you'll find in each one. Don't forget to enter for a chance to win the $15 Amazon Gift Card below!
Book & Author Details:
Wedding Tails: A Limited Edition Romance Anthology Publication date: February 14th 2023 Genres: Adult, Contemporary, Romance
Synopsis: From USA TODAY Bestselling authors, Jennie Marts & Sharon Wray, and Award-winning authors, Debbie Burns, Babette de Jonghe, Teri Anne Stanley, Mara Wells, and Lucy Gilmore come seven wedding tales featuring characters from your favorite Sourcebooks' series that prove all you need is love…and a dog.
What happens when…
… a reluctant cowboy agrees to get set up at a wedding, but then he and his dog fall for the wrong bridesmaid? (Save the Date for a Cowboy)
… a negative post about a major league baseball player's relationship with the publicity-shy girl of his dreams goes viral, can he still convince her to walk down the aisle? (Two Weddings and a Husky)
… a sworn bachelor rescues a pretty girl on the way to a wedding but falls for the woman of his dreams at the reception? (Wedding Bells in Magnolia Bay)
… a cowboy finds out the woman he's always dreamed of wants him–and his dog–but he knows he's the last thing in the world she needs? (Rescuing the Groomsman)
… a dog-loving wedding planner must enlist the aid of a sworn-against-pets groomsman to save their friends' wedding? (Fur-ever Yours)
… the only person who can help the best man train the world's laziest dog to walk down the aisle is the girl who got away…and the girl he'd do anything to win back? (The Very Best Man)
… star-crossed lovers can't find the flower girl and her ring-bearer dog who've disappeared on a remote Georgia sea island hours before their long-awaited wedding? (Searching for Ever After)
Return to the worlds of: Creedence Horse Rescue (Jennie Marts) Rescue Me (Debbie Burns) Magnolia Bay (Babette de Jongh) Big Chance Dog Rescue (Teri Anne Stanley) Fur Haven Dog Park (Mara Wells) I Hate You More (Lucy Gilmore) Deadly Force (Sharon Wray)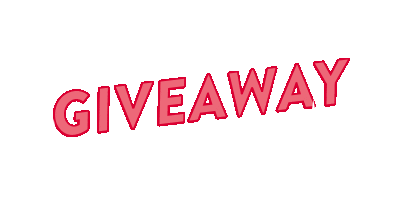 Goodreads: https://www.goodreads.com/book/show/81069503-wedding-tails Purchase: Amazon: https://amzn.to/3YOMZf7 B&N: https://www.barnesandnoble.com/w/wedding-tails-jennie-marts/1142930751?ean=2940166933935 iBooks: https://books.apple.com/us/book/wedding-tails/id6445372712 Kobo: https://www.kobo.com/us/en/ebook/wedding-tails-1 #sweetromancereads #sweetromance #bookstagram #sweetromanceauthor #sweetromancebooks #cleanromance #booklover #romanceanthology #romancereaders #authorsofinstagram #sweetromanceauthorsofinstagram #booksbooksbooks #indieauthor #cuteness #dogsofinstagram #dogmom #doglover #love #charmedlife #charm #bookstagrammer #amreading #amreadingromance #bookgram