Turning the Tide in YA Fantasy "War of the Sea" from Dana Claire
His powers could save the ocean. Her vendetta could sink a kingdom.
It's excitement, romance, and adventure on the high seas with Dana Claire's first installment in the Olympian Wars Series, War of the Sea. Dip your toe into the turbulent waters of the YA fantasy in the teaser below, then enter the giveaway below! Good luck and happy reading!
Book & Author Details:
War of the Sea by Dana Claire (Olympian Wars, #1) Publication Date: November 14th, 2022 Genres: Fantasy, Romance, Young Adult Synopsis:
Captain Elouise Farrington, the youngest pirate on the Caviar Sea, seeks revenge on her father's killer. But when her oddly hypnotic foe proposes a pact to kill the Siren Queen and end the War of the Sea's bloodshed, she must make a choice. Put aside her long-brewing retribution or act the underhanded pirate and use the alliance to claim the life of the man who destroyed her family? Captain Rylander Bordeaux, the revered royal navy captain of the Isle of Cava, has one mission—kill the Siren Queen and end the War of the Sea. The ocean is the only place Rylander calls home, but to bring peace to his beloved waves, he must defeat his past so he can reshape the future. His greatest hope is Captain Elouise, who calls to him like no siren song ever has. Too bad she's almost as bloodthirsty as the fanged heart-eaters themselves. She promises to lend her all-female crew to his war on the sirens, but can he trust a brigand—especially one who wants him dead—to uphold her end of the bargain? Or will she be his undoing?
Goodreads: https://www.goodreads.com/book/show/63030694-war-of-the-sea
Teaser
"You are incredibly difficult, royally frustrating, and ridiculously beautiful. It drives me
mad."
Rylander gripped my hair at the back of my head and angled my chin upward. His lips
were on mine before I took my next breath. There was no softness or patience to this
kiss. His fist tightened, forcing my head back further. His tongue slipped passed my lips,
demanding entrance, and I acquiesced. No fighting. No thinking. No questions. Only
submission like two magnets pulled toward one another."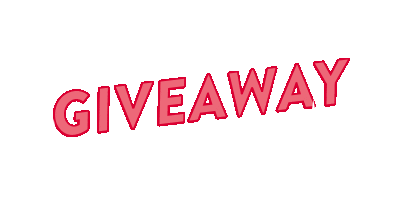 Author Bio:
Dana Claire is an award-winning author whose stories explore identity, fate and destiny in the crossroads of romance and adventure. But her writing career didn't begin when she published her first book, The Connection, in 2020. It started when she was a young girl when her mother, an elementary school teacher, inspired her to create imaginary worlds between the pages. Dana's love of romantic tension, the supernatural and non-stop action has elicited very positive feedback from many readers, as their online reviews reveal her flair for spine-tingling action and unforgettable characters. But it's not just readers who love her; literary critics have also taken note, and Dana received the Children's Moonbeam award for The Connection in 2021. Dana is now sharing her stories through speaking events and book signings, introducing more readers to the worlds she created. Currently, she is living her dream in Los Angeles, CA as a published author, but she has bigger dreams of sharing her stories through other mediums: film and television. The self-confessed hopeless romantic says she and her husband are living the best love story of all.
Author Links:
Instagram ➜ @authordanaclaire Facebook ➜ facebook.com/danaclairebooks Visit her website ➜ danaclairebooks.com Drop a line ➜ danaclairebooks@outlook.com For media and partnership inquiries including TV and Film, please reach out to The Next Step PR at kiki@thenextsteppr.com
#yafantasybooks #yafantasy #bookstagram #fantasybooks #yabooks #booklover #bookstagrammer #yabookstagram #bookish #bookworm #books #booknerd #bibliophile #readersofinstagram #fantasy #booksbooksbooks #booksofinstagram #yafantasyseries #reading #youngadultbooks #bookcommunity #bookaddict #yalit #yafantasyauthor #book #bookrecommendations #authorsofinstagram #yabookstagrammer #yafiction