Feeling Fizzled? Find Your Spark with "Resparking Creativity"
Feel like your career is going nowhere fast? Has your spark fizzled out? The brilliant authors behind Resparking Creativity may have a perfect solution for you in their new book.
We had an opportunity to sit down with the author(s) and discuss some of their suggested techniques and takes on fueling the creative fire. Please enjoy the excerpt and interview below, and don't forget to take part in the giveaway for a $10 Amazon or Barnes and Noble gift card.
Book Details:
Resparking Creativity
by Fatemah Mirza & Sumayyah Rafiq Haider
Publication Date: July 9, 2023
Genre: Nonfiction / Career Guide
Synopsis:
Accelerate your marketing career by learning concrete strategies to reignite your creative spark and build a compelling case for your promotion to director. From creating a standout project portfolio to evaluating your skills to salary negotiation, networking, and interviewing best practices, this book equips ambitious marketing professionals with the tools necessary for long-term success.
EXCERPT
As a marketing leader, you also play a vital role in elevating the standard of living. Thanks to government regulations, marketers cannot make false or misleading claims. This means that you help consumers make informed decisions on the basis of marketing. They can be made aware of major changes in ownership or products, what new features are being developed, and which brands to trust. This comes together to create brand value and loyalty towards trusted companies.
At a company level, organizations cannot survive without marketing. You cannot establish a business and expect people to find you. There is simply too much competition and information bombarding society. For businesses to survive and thrive, they have to develop effective marketing strategies. And for this, they need experienced professionals like you with highly creative mindsets.
But it is difficult to contribute in this way to an organization or society if you feel burned out, uncreative, or feel an inability to work at your full potential.
If you feel the same way then this book is for you.
I'm going to show you how to be at the forefront of driving demand, understanding consumer needs, and providing critical contributions to your career growth. And to get there, this book is going to help you address:
• Being underpaid
• Being dictated to
• Burn out
• Intellectual disengagement
• Uncertainty about what steps to take
Interview
Tell us a little about yourself.
I'm a Certified Resume Master who has been helping job seekers with their resumes since 2010. I'm the owner and CEO of CareerTuners, which is a small team of skilled professionals from various industries who specialize in providing a lot of career-related services. We help ambitious professionals land their dream jobs and achieve their career goals.
What works best for you: Typewriters, fountain pen, dictate, computer or longhand?
I'm a big fan of using the computer. Not only because that's the medium I am not familiar with but I am also a very fast typer once I'm in the zone. We once tested everyone's typing speed in the company and me and my co-author were the only two people who scored over 110 words per minute! So, yeah. Computers all the way!
How hard was it to sit down and actually start writing something?
Honestly? For me, it was not that difficult because I was providing strategic oversight on this project and making sure that we were hitting the right mark for our audience. I wasn't doing the writing part. I helped extensively in shaping the book, editing it, and stuff like that.
That said, because I was working closely with Sumayyah, I know that she did have a tough time in some spots. Early on, we had worked out what the book would be about so, there were parts where it felt like an uphill struggle to complete a certain section or topic. But she took it once sentence, one page at a time and here we are.
Do you aim to complete a set number of pages or words each day?
A lot of my work involves writing in one way, shape, form, or another. So, the way I measure things isn't in terms of words. My goal is more to complete a certain number of tasks per day. So, it's less about "I need to write X amount of words for the email campaign." And more like, "I need to write an outline for this speaking engagement and then write the rough draft of the content we'll be using for the Y email campaign." I find that is the most productive way for me to write.
What, according to you, is the hardest thing about writing?
The hardest part about writing is not allowing writers block to stop you. That is the toughest part about writing. I believe in overcoming writers block by fighting my way through it. I might write 10 words in an hour but every word is progress. It might slow the speed at which the writing is happening but it's moving forward.
Are there any books that you are currently reading and why?
I'm currently reading "An Introduction to C++" because I want to understand how to better link our services to different language models using programming. I know it's a bit of a dull answer but I'm really enjoying learning about something new!
Is there anything you are currently working on that may intrigue the interest of your readers?
Yes! I'm 'm working on the Careertuners.ai project. I want to take our services, combine them with AI, and use the results to help students in underprivileged countries. The goal is to help uplift as many people as possible with the resources available to me. My goal right now is to reach 10,000 students in the global south using CT.ai by the end of 2023.
Do you have a day job other than being a writer? And do you like it?
Yes. My day job is to head my company, CareerTuners and I love it. It's incredibly fulfilling work to help people with their careers. And I'm also very lucky to work with a team of super talented individuals who work hard and have a great sense of humor. Every day brings new challenges that keep me on my toes!
Do you think it's true that anyone can be a writer?
Absolutely. I think anyone can be a writer but you have to commit yourself to a lot of practice, learning, and polishing. Writing is a skill like any other. That means that if you want to improve, you'll need to put in that time. But that's not strictly "necessary" if you're writing for fun. In both cases, you're still a writer.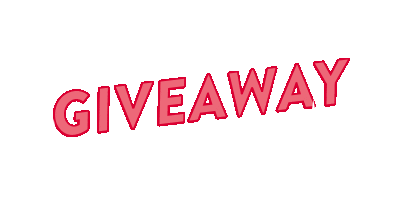 Author Bios:
Fatemah Mirza is a Certified Resume Master and a highly sought-after speaker and coach who helps ambitious job seekers find higher-paying, more fulfilling jobs. She's been helping job seekers since 2010 when she founded CareerTuners, which is a small team of skilled professionals from various industries who specialize in providing professional resumes, cover letters, LinkedIn profiles, and many more career-related services to help ambitious people land their dream jobs and achieve career goals.She has created free resources that have seen more than 160,000 downloads, helped hundreds of clients increase their pay, and built a network of more than 3000 recruiters.
Sumayyah Rafiq Haider is an experienced author and career mentor with a passion for helping individuals excel professionally. With an MBA in Human Resource Management and SHRM-CP certification, Sumayyah has assisted numerous clients in their job search, providing guidance on resume writing, LinkedIn optimization, cover letters, interview skills, and career direction.
Author Links:
Website: http://www.careertuners.com
Instagram: https://www.instagram.com/careertipsfromct
Amazon Author Page: https://www.amazon.com/stores/Fatemah-Mirza/author/B0C781LXCS
Amazon Author Page: https://www.amazon.com/stores/Sumayyah-Rafiq-Haider/author/B0C781ZBXN
Amazon Buy Link: https://www.amazon.com/dp/B0C73VXSHL
THIS BOOK IS AVAILABLE TO READ FOR FREE ON KINDLE UNLIMITE
#businessbooks #bookstagram #businessbook #business #selfhelpbooks #books #successbooks #nonfictionbooks #reading #selfhelpbook #booklover #personaldevelopment #entrepreneur #entrepreneurbooks #businessbookstagram #businesstips #nonfiction #selfhelp #businessattire #successbook #businessbookclub #bookworm #readersareleaders #businessowner #businessbookshelf #businessbooksummary #book #businessbookreview #businessbooksnquotes #bookstagrammer