True Crime Terror with "Bad Henry" from Internationally Acclaimed Author Ron Chepesiuk
Mom always said fast food was bad for you, but as critically-acclaimed author and journalist Ron Chepesiuk explores the true crime story of Henry Louis Wallace, you may find another reason to eat at home.
If you are an avid fan of true crime, explore Chepesiuk's new release with the excerpt below, and enter for your chance to win the author's $20 Amazon or Barnes & Noble Gift Card giveaway, too!
Book Details:
Bad Henry: The Murderous Rampage of the Taco Bell Strangler
by Ron Chepesiuk
Publication Date: July 9, 2023
Genre: True Crime; Nonfiction
Synopsis:
Henry Louis Wallace terrorized Charlotte, North Carolina, from May 1992 to March 1994. Wallace preyed on lower economic class Black women between 17 and 35 years old. He knew most of his victims, some through his job at Taco Bell, and gained their trust with his friendly demeanor and gentle nature-concealing a monster fueled by drug abuse and rage against women.
Excerpt
Kirkpatrick felt helpless. He tried to reassure Sumpter. "She'll be back. Don't worry." Sumpter called Kirkpatrick again around 8 p.m. that night, frantic. "Where is Shawna?" Sumpter wanted to know. Kirkpatrick told her he would come right over.
When Kirkpatrick came over, they decided to look systematically through each room in the house. "I was kind of worried, but I didn't let on," Kirkpatrick revealed. "I was trying to keep Dee calm. I looked all around the house, even under Shawna's bed, but found nothing. I really didn't know what we were looking for."
We eventually stopped looking and went into the living room and watched television. Dee was real upset. I felt helpless. I told her we should call the police. Dee agreed. We thought about filing a missing person report, but when we called the police, they said it hadn't been twenty-four hours, so there was nothing much they could do. So, we were sitting there, nervous, anxious. Then for some reason I got up and walked into the downstairs bathroom."
Kirkpatrick looked around. He noticed that the carpeting was soaked, and when he went into the bathroom, he noticed that the shower curtain was not tucked in place. Through the translucency of the curtain, Kirkpatrick thought he could see something or someone crouched behind the wall of the tub. He pulled the shower curtain back.
There was Shawna in the bathtub, curled up, and completely submerged in water. "I screamed and ran back to Dee," Kirkpatrick explained. "All I could say was: "Call the cops! Call the cops!"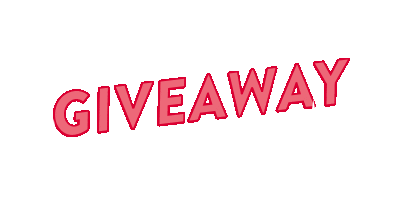 Author Bio:
Ron Chepesiuk is an optioned screenwriter, documentary producer and the award-winning author of more than 40 books. He is a former professor and head of the Archives at Winthrop University in South Carolina. He is a two-time Fulbright Scholar to Indonesia and Bangladesh and a former instructor in UCLA's Extension Journalism Department.
His articles, which number in the thousands, have appeared in such publications as FHM, USA Today, Black Enterprise, Woman's World, Modern Maturity, New York Times Syndicate, Toronto Star, Los Angeles Times Syndicate, Bulletin of Atomic Scientists, among others. His documentary on Frank Matthews, legendary drug Kingpin, which he produced and directed, won the Silver Doc award at the Las Vegas International Film Festival. Four of his screenplays are currently in development for feature movies and four of his books have been optioned for movies. His script Death Fences was the grand winner of the Amsterdam, Holland-based 2019 New Visions International Film Festival.
As an expert in crime history, he is a consultant to the Gangland TV series the and has been interviewed on numerous TV programs, including Discovery, NBC Dateline, History, Biography, ID, Reelz, Black Entertainment Television, Starz, and TV 1. As a journalist, Ron has reported from more than thirty-five countries, including Cuba, Northern Ireland, Colombia, Kenya, Hong Kong, and Nepal, and his 16, 000 plus interviews include such luminaries as Gerry Adams, Yasser Arafat, John Kerry, Evander Holyfield, Jimmy Carter, Andy McDow, Abbie Hoffman, a former president of Nicaragua, and three former presidents and two vice presidents of Colombia, South America.
Ron is also radio host of CRIME BEAT Radio Show. The Crime Beat show has been on the air since January 2011 and has listeners in 160 plus countries. Guests have included Robert Kennedy, Jr., Henry Hill, Noam Chomsky, George Jung, Joe Piston (aka Donnie Brasco), F. Lee Bailey and Chris Kyle, American sniper.
Author Links:
Website: https://www.ronchepesiuk.com/
Wikipedia: https://en.wikipedia.org/wiki/Ron_Chepesiuk
Twitter: https://twitter.com/ronchepesiuk
Amazon Author Page: https://www.amazon.com/stores/Ron-Chepesiuk/author/B001HD3Z1U
Goodreads: https://www.goodreads.com/author/show/165451.Ron_Chepesiuk
Buy Link: https://www.amazon.com/BAD-HENRY-Murderous-Rampage-Strangler-ebook/dp/B0C38287V4?ref_=ast_author_dp
#truecrimebook #truecrime #bookstagram #truecrimebooks #truecrimeaddict #truecrimecommunity #booklover #bookstagrammer #serialkiller #bookcollector #book #truecrimepodcast #truecrimedocumentary #collection #collector #bookcollection #truecrimestories #truecrimeallthetime #truecrimejunkie #truecrimelover #truecrimenerd #prison #truecrimeandchill #truecrimeobsession #atrocity #truecrimeblog