Top Ten Things Every Writer Should Know: Guest Post with Author Kaylene Winter
"My lifelong dream blew up in spectacular fashion..."
If your lifelong dream is to become a successful, published author, and you'd rather it "rock" than "roll" out the door, we invite you to join InkSpired as we feature a brilliant guest post from the author of Timeless, a steamy, coming-of-age, friends-to-lovers, rockstar romance as she offers her insight on the top ten things EVERY writer should know to make their writing career, well....TIMELESS.
But we're just getting the party started! Kaylene is also lighting it up with her NEW title in the Less Than Zero Series, Timeless: Encore, a steamy, childhood-friends-to-lovers romance between a sexy billionaire rockstar and his plus-size soulmate. Join in the the celebration with the tour-wide giveaway ending March 30, 2023 for your chance to snag your very own, autographed copy of Timeless: Encore!
So, grab a cup of joe, settle in, and let's drop the beat.
Top Ten Things Every Writer Should Know


WRITE A GREAT BOOK. Focus on writing a GREAT book. No matter what, your first book is something you'll look back at and probably want to rewrite. Especially as you write more and more, it's easy to nitpick things you'd do differently. You can bypass a lot of this process by making sure you do little things like: keeping the tense the same; making sure your storylines follow through on all of the little details, keep the book moving and engaging, allow your heart and soul to permeate the book. But, you should also do what you can to hire professional editors, designers, and proofreaders (at least in the beginning) to ensure the quality of your work.

KNOW YOUR AUDIENCE. I do this by reading, reading, reading. Especially books by authors who are already really popular and well established. Get to know the rhythm and the tropes. Mainly, identify your target readers and what they expect from your book. Make sure your dialogue, descriptions and prose follow what the reader expects to read. Don't discount your own opinion - if you love the type of book you are writing, write what you love.

BRANDING. I use a pen name, so one of the first things I decided to do was develop a strong author brand and create a consistent presence on my website, social media and other online platforms. I also did the same thing for my series (and future series). After years of working in marketing, having a strong, identifiable brand is appealing and can help find "your" people who not only love what they are seeing but will be inspired to read what you're writing.

WHAT PUBLISHING PLATFORM. This was really a hard decision for me. Ultimately, I decided to go with Amazon's Kindle Direct Publishing so my books could be available in Kindle Unlimited. There are positives and negatives to that decision, especially when Amazon does infuriating things like decide arbitrarily that you can't market your book in a category that seems to fit. On the plus side, it's one place so you don't have to monitor multiple places. If you use distribution sites like IngramSpark, Draft2Digital, or others, you can be read widely and also be more discoverable in Amazon competitors. I am likely going to dip my toe into "wide" distribution with my next release.

UNDERSTAND THE BACK-END. Regardless of where you decide to publish, it's important for you to learn about the various stages of the self-publishing process and the timing of each. There are numerous resources (mostly Facebook groups) and YouTube tutorials on the pros and cons of everything. Ultimately, what's worked for me is create my own "write to publish" schedule - in which I map out how long it will take me to write the first draft, go through 2-3 editing rounds, get it to beta readers, finalize the draft, get it proofread, and then formatted and uploaded for distribution. Not to mention cover design, blurb writing and all of the marketing materials.

MARKETING PLAN. Trying to figure out how to market your book can be daunting. I also recommend joining facebook groups and watching YouTube to come up with a marketing plan that will work for you to promote, connect with other authors and readers, and figure out how you can get readers to notice you.

DON'T BEAT YOURSELF UP. Self-publishing requires a lot of hard work, consistency and patience. You should not expect to release your book and it suddenly becomes a best seller if you don't but the time and energy into the work required to get it in front of readers. Luckily, if you set realistic goals every little success will feel like a great accomplishment. And it is! Revel a bit!

NETWORK WITH OTHER AUTHORS. My first book came out during Covid, so I didn't have a lot of opportunity to meet other authors at events or otherwise prior to launch. The first thing I did was send a nice email out to 10 of my favorite authors in my genre. To my surprise, they emailed back! That was the start of building relationships with other self-published authors. This group will cheer you on, give you advice, help you avoid pitfalls and generally give you a support system. What you learn from their experience will give you incredible insight and focus.

BE CREATIVE. TikTok was just starting to pick up steam when I launched my book. When everyone was still focusing on Facebook, I diverted my focus to TT. I continue to seek out new ways to get my book in front of readers. From book signings, building up my email list, doing events and working with influencers, I try to do something new every month.

IMPROVE! Now that my first series is complete and I'm 8 full-length books in (still a baby, I know), it's fun to see how far I've come. It took me over a year to write ENDLESS. Timeless Encore took 6 weeks. I work smarter, not harder. Mostly, though, I continuously strive to improve my craft. Readers come to expect a certain something from us, and my goal is to continuously get better and better!
Book Details:
Timeless: Encore
by Kaylene Winter
Publication Date: March 17, 2023
Genre: YA Romance; Coming-of-Age
Synopsis:
"Restraint is not my strong suit."
I'm finally reunited with the woman I've loved since birth.
Why do I feel so untethered?
Fiona's living her dream and I'm doing my best to support her.
But, with so many dark secrets revealed, my very foundation is rocked to the core. Will we ever outrun our past to have the life we deserve?
"My lifelong dream blew up in spectacular fashion"
Zane and I overcame many obstacles to achieve our destiny. We're best friends and soulmates—with a love life other couples only dream of.
Anxiety and self-doubt still threaten my confidence.
When neither of us have reconciled our past, can we find the courage to embrace our future?
Happily ever after can mean so many things.
Life happens.
Faith is tested.
Will Zane and Fiona overcome decades of deception?
Is true love really TIMELESS?
TIMELESS ENCORE is Book 8 in the Less Than Zero Rockstar Romance Series, and is the sequel to TIMELESS. It is strongly recommended you read Books 1-4 before reading any of the "ENCORE" sequels, otherwise you'll be spoiled!
Goodreads: https://www.goodreads.com/search?utf8=%E2%9C%93&q=Kaylene+Winter+timeless Purchase: Amazon: https://amzn.to/40hX0Sl
See where the rhythm all started...
Book Details:
Timeless: Zane & Fiona by Kaylene Winter Publication Date: September 29, 2021 Genres: Adult, Contemporary, Romance Synopsis:
"I vowed nothing would keep us apart…"
Fiona Reynolds is my other half.
It's been that way from the day I was born. I've dedicated my life to keep my promise. Fate just laughs in our face. She's always out of reach, this time for good.
I'll do anything to prove she's my destiny – if only she'd trust me one more time.
"After what I've done, how can I deserve him?"
Zane Rocks is my everything. There's no one I love or trust more than him. It wasn't his fault when he left me. I always knew he'd find his way back. Fear overwhelmed me, and I broke his heart. Will the most celebrated musician on the planet, really give me another chance?
When a rash decision changes their lives forever, hope for their future is all but shattered.
Stakes are high.
But Zane's determined to prove a love this pure is TIMELESS.
Goodreads: https://www.goodreads.com/book/show/60425928-timeless
Purchase: https://www.amazon.com/TIMELESS-Coming-Age-Friends-Lovers-ebook/dp/B09B8THVF2?ref_=ast_author_dp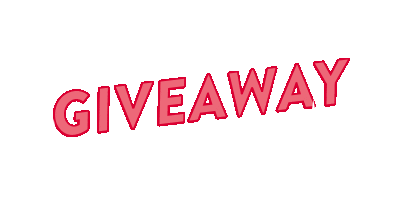 Author Bio:
When she was only 15, Kaylene Winter wrote her first rocker romance novel starring a fictionalized version of herself, her friends and their gorgeous rocker boyfriends. After living her own rockstar life as a band manager, music promoter and mover and shaker in Seattle during the early 1990's, Kaylene became a digital media legal strategist helping bring movies, television and music online. Throughout her busy career, Kaylene lost herself in romance novels across all genres inspiring her to realize her life-long dream to be a published author. She lives in Seattle with her amazing husband and dog. She loves to travel, throw lavish dinner parties and support charitable causes supporting arts and animals. Author Links: http://rockerromance.com/ https://www.instagram.com/kaylenewinterauthor https://www.goodreads.com/author/show/20367389.Kaylene_Winter https://www.facebook.com/kaylene.winter.5 https://twitter.com/kayleneromance
#bookstagram #romancebooks #booklover #romance #kindleunlimited #bookish #booksofinstagram #authorsofinstagram #comingsoon #booknerd #romancereader #readersofinstagram #contemporaryromance #bookworm #bookboyfriend #bookstagrammer #books #newadultromance #newrelease #steamyreads #b #bookaholic #writersofinstagram #bibliophile #steamyromance #bookaddict #coverreveal #romancereads #rockstarromancebooks #toptenwritertips #writingtips #indieauthor #selfpublishing #topten #writingadvice