Sweet Pain with Cara Dee's "This Will Hurt-Part II"
Love, in all its forms, can make us swell with joy, swoon with pride, and sometimes even...hurt.
You won't be hurting for a good romance with the second installment of Cara Dee's angst awakening friends to lovers family story, This Will Hurt II. There's even a chance to win a $15 Amazon Gift Card after you read all the deets below!
Book Details:
This Will Hurt II* by Cara Dee Publication date: June 2nd 2023 Genres: Adult, Contemporary, LGBTQ+, Romance
Synopsis:
Buckle in. Roe and Jake have mountains to climb, walls to tear down, and countless private moments to bring them even closer in this final part of their journey.
The ground beneath me had finally settled. I was content. I was all right. I could move forward and live with my choices. Then I found Jake's damn journal from… therapy. That was right. My best friend, who defined "man of few words," was in therapy. The ground started shaking again. I got desperate. I got angry. I…almost lost him on the job when he saved my life.
Nothing was settled anymore.
* Part II of II Angst Awakening Friends to Lovers Family Goodreads: https://www.goodreads.com/book/show/137136128-this-will-hurt-ii Purchase: Amazon: https://amzn.to/43se0qg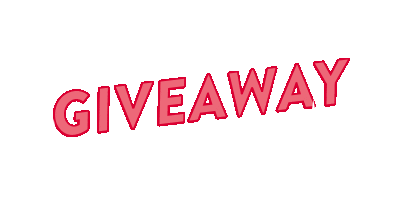 Author Bio:
I'm often awkwardly silent or, if the topic interests me, a chronic rambler. In other words, I can discuss writing forever and ever. Fiction, in particular. The love story—while a huge draw and constantly present—is secondary for me, because there's so much more to writing romance fiction than just making two (or more) people fall in love and have hot sex. There's a world to build, characters to develop, interests to create, and a topic or two to research thoroughly. Every book is a challenge for me, an opportunity to learn something new, and a puzzle to piece together. I want my characters to come to life, and the only way I know to do that is to give them substance—passions, history, goals, quirks, and strong opinions—and to let them evolve. I want my men and women to be relatable. That means allowing room for everyday problems and, for lack of a better word, flaws. My characters will never be perfect. Wait…this was supposed to be about me, not my writing. I'm a writey person who loves to write. Always wanderlusting, twitterpating, kinking, cooking, baking, and geeking. There's time for hockey and family, too. But mostly, I just love to write. Author Links: https://www.caradeewrites.com/newsletter https://www.facebook.com/groups/caradeewrites https://www.facebook.com/caradeewrites/ https://www.bookbub.com/authors/cara-dee https://www.caradeewrites.com/ https://www.instagram.com/caradeewrites/ https://twitter.com/CaraDeeWrites https://www.goodreads.com/author/show/6936449.Cara_Dee
#lgbtbooks #bookstagram #lgbt #books #queerbooks #lgbtq #gaybooks #booklover #gay #loveislove #bookworm #gayromance #bookstagrammer #mmromance #lgbtqbooks #bookish #book #queer #booknerd #pride #readersofinstagram #booksofinstagram #bibliophile #bookaddict #reading #queerbookstagram #romance #authorsofinstagram #yabooks