Suit Up for Rockstar Romance in Award-Winning California Suits Series: "Palm Springs King"
Updated: Feb 13
She'd crafted a solid, five-year life plan. Said plan did not include a fling with a sexy former rockstar.
Maybe you've already devoured the first three, award-winning California Suits romances by Claire Marti. Maybe this is your formal introduction. But former rockstar Austin Michaels is anything but formal—the reluctant business exec is a bad boy at heart...and the total opposite of what down-to-earth yoga instructor Kenzie Banks has planned.
See how the sparks fly in this new, stand-alone title in the excerpt below, then rock out with the rest of the groupies in the $20 Amazon gift card giveaway for your chance to win!
Book Details:
Palm Springs King by Claire Marti (California Suits, #4) Publication date: February 9th 2023 Genres: Adult, Contemporary, Romance Synopsis:
A former rockstar. A perfectionistic yoga teacher. Opposites attract?
Rockstar Austin Michaels never took much seriously—other than his music. But tragedy thrust him out of the spotlight and into the boardroom. Now, he's helping his brother run a luxury hotel chain and he couldn't be farther out of his comfort zone. He's doing his best––until his beautiful new spa manager arrives.
Yoga teacher Kenzie Banks earned her reputation as the best in the spa business by being a hyper-efficient perfectionist. Ready to plant roots after too many years on the road, she's thrilled to land her dream job working for the Hotel Kings — they're literally the family she always wished for. Except, her sexy boss Austin Michaels is driving her nuts with his impulsive decisions and smoldering glances.
The sparks between these two opposites burn so hot it's a wonder they don't spontaneously combust. But Kenzie knows what they say about fire…and she's come too far and worked too hard to get burned. Can the pair find a way to work together, or will everything they're building go up in flames?
Palm Springs King
Excerpt
She wiped her now slick palms on her jeans and struggled to regulate her breath because
her pulse had kicked up the moment he'd said motorcycle. It wasn't like she was a chicken; she
wasn't the only person who thought they were dangerous.
Her brilliant plan to flee to the desert and avoid him had just floated off into the wind.
Now she'd be pressed against Austin, hurtling down the highway on a death machine.
But he was right, the practical thing to do––and she prided herself on being
practical––was to put on her big girl panties and deal. How bad could it be?
"Fine. But you'll drive the speed limit and no tricks."
His lips twitched and he held up both hands. "I promise. Come on, let's get on the road.
And I'll only pop a few wheelies."
She rolled her eyes and couldn't resist smiling. "Yeah right. Not on my watch, Michaels."
"I'm in the hotel garage," He turned and glanced at her apologetically. "Benefit of the
bike is that there's almost always room to park. They'll find your car, don't worry."
She fell into step next to him, easily matching his long stride. They descended to the first
level of the garage and there sat a shiny cream and black Harley. She had no clue about models
or makes but this looked sturdy at least. After opening up the saddlebags and pulling out two
silver metallic helmets, he reached for her bag and stowed their stuff.
She placed the helmet on her head and fiddled with the strap. It was kind of like a
snowboarding helmet, so she managed to get it on. But she hesitated, nibbling on the inside of
her cheek.
Austin got on the bike and patted the ebony leather seat behind him. "Did you want to get
back to Palm Springs today or?"
"I'm coming. Just hold on." Thank god she'd worn her high tops and a pair of old jeans
instead of shorts or a sundress. She was always preaching the benefits of trying something new so here was her chance to take her own advice.
She crossed to the motorcycle and swung one leg over, placing one hand lightly on his
shoulder for balance. A now familiar jolt of energy shot up her arm and as she settled onto the
seat behind him, heat flared in her belly. She was nestled up against all those lean muscles, her
inner thighs framing his legs.
"Wrap your arms around me. You're going to enjoy the ride, I promise. The Heritage
Classic is the best." His strong artist's hands gripped the handlebars and with a roar, they were
cruising out of the dimly lit garage into the sunny California morning.
Once he hit the road, he revved the engine and they were soaring past rows of closed
restaurants and clubs, toward Highway 10. She slid closer and did as she was told, using all her
yogic skills to direct her attention to the beautiful morning and divert it from the feel of being
plastered against him. At least they couldn't really have a conversation on the drive home and
maybe in a hundred miles or so she'd have found her equilibrium.
Once he eased onto the freeway, she closed her eyes because she really didn't want to see
all the cars and 18-wheelers whizzing by. Instead, she rested her cheek against his back and held on to his hot, hard body and chose to trust him. And damn if the roar of the engine between her legs combined with being plastered to Austin like a barnacle didn't turn her on. As if she needed more incentive to jump his bones.
No way would she ever admit she found riding his bike sexy. But ohmygod, between the
humming of the bike and the feel of him, she could probably orgasm before they arrived back at the hotel. So much for her brilliant plan to avoid him at all costs.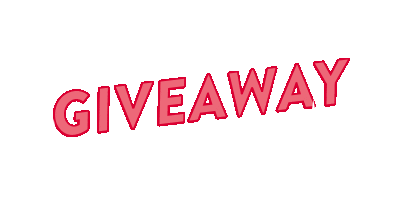 One-click this opposites attract, forced proximity standalone romance today! *Palm Springs King is the fifth book in award-winning and USA Today bestselling author Claire Marti's new spin off contemporary romance series, California Suits. The series follows the adventures of five best friends who are opening a string of luxury boutique hotels from La Jolla to Monterey to Beverly Hills as each one finds true love…usually where he least expects it. Each book is a standalone. Goodreads: https://www.goodreads.com/book/show/61257496-palm-springs-king Purchase:
Amazon: https://amzn.to/3DM7eBw B&N: https://www.barnesandnoble.com/w/palm-springs-king-claire-marti/1141591743?ean=2940186740568 iBooks: https://books.apple.com/gb/book/palm-springs-king/id6442926165 Kobo: https://www.kobo.com/ca/en/ebook/palm-springs-king
Author Bio:
Claire Marti is an award winning and USA Today Bestselling author of emotional, funny, and swoonworthy Contemporary Romance novels set in Southern California, including the Pacific Vista Ranch series and the spin-off California Suits series. She lives in San Diego with her husband, silly dog, and three clever cats. Claire started writing stories as soon as she was old enough to pick up pencil and paper. After graduating from the University of Virginia with a BA in English Literature, Claire was sidetracked by other careers, including practicing law, selling software for legal publishers, and managing a non-profit animal rescue for a Hollywood actress. When Claire's not writing, she's teaching yoga. Claire loves to connect with readers! Reach out via email or sign up for her monthly newsletter at www.clairemarti.com which is full of exclusive content, fun giveaways, and more! Author Links: https://clairemarti.com/ https://www.facebook.com/ClaireMartiAuthor/ https://www.instagram.com/clairemartiwrites/ https://www.bookbub.com/authors/claire-marti https://www.tiktok.com/@clairemartiwrites https://www.goodreads.com/author/show/8203678.Claire_Marti
#badboyromance #bookstagram #contemporaryromance #bookboyfriend #authorsofinstagram #romancebooks #bookobsessed #kindleunlimited #bookworm #bookblogger #bookish #mcromance #enemiestolovers #badboy #hotromance #steamyromance #mustread #romance #kindle #booklover #romancereads #romancenovels #newrelease #writersofinstagram #enemiestoloversromance #newadultromance #rockstarromance #readersofinstagram #bookteaser