Sometimes You Just Need the Perfect "Mixtape" to Keep It Real
You're the one that I want...
Corny 80s lyrics aside, Dominic knows exactly who he wants. But how can he be sure? Because the lyrics of all the songs suddenly make sense...it's like the universe has made the perfect mixtape for his life.
Author Jake Martinez tells a relatable story of young love in his new YA novel, The Mixtape to the Real Me. Check out the excerpt below and enter for a chance to win a $10 Amazon Gift Card.
Book Details:
The Mixtape to the Real Me by Jake Martinez Publication date: March 24, 2023 Genres: LGBTQ+, Romance, Young Adult Synopsis:
After a crazy summer of teenage drama and newfound love, Justin Ortega and Dominic Mendoza have decided to take things slower in order to really get to know each other. Both have dreamt of being with someone who truly understands them, but neither teen thought it would be this hard, especially when you have to keep your relationship a secret from the whole world. Just when they think their lives will always be filled with sneaking around, along comes a new student who opens their eyes to some wonderful new possibilities. But the road to a bright future has some harsh realities, and not everyone is pleased to see the new couple roam the halls of Garza High. Things get especially tense for Dominic when an unwanted figure shows up wanting to see him. Will Justin and Dominic be able to find a happy ending, or will their past and future collide in ways they never expected? Goodreads: https://www.goodreads.com/book/show/123175969-the-mixtape-to-the-real-me Purchase: Amazon: https://amzn.to/3n63RQh B&N: https://www.barnesandnoble.com/w/the-mixtape-to-the-real-me-jake-martinez/1143116840 iBooks: https://books.apple.com/us/book/the-mixtape-to-my-life/id1502268185?mt=11&app=itunes Kobo: https://www.kobo.com/au/en/ebook/the-mixtape-to-the-real-me
Excerpt
Dominic
I know I shouldn't be laughing. This isn't the time. But oh, man, I can't help it.
"Well, are you going to stop?" Justin asks. He's not happy. I can tell because his lips are doing that thing where they kind of curl in. I'm trying to tell him that I don't mean anything bad. But I can't breathe. I'm laughing way too hard.
Probably harder than I should.
"I'm...I'm...I..." That's all I can get out. He turns away from me and looks straight out the window. It's starting to rain, and for some reason, the rain, dark clouds, and song are making me laugh even harder.
"Wow, I can't believe you."
"Ba...Ba...Babe, come...on. List...en." I want him to listen. To really listen to it, and to look around.
"Listen to what, the song? I am." He sounds annoyed. "No, re...really."
He turns around and looks out the window again. His arm raises, his hand headed straight for under his chin. Justin closes his eyes, and takes a few breaths. A moment later he snorts out a laugh.
"You...see." I say, catching my breath a bit.
"Oh my God, that's too perfect, isn't it? The song that we can best relate to is a guilty pleasure from Grease 2."
I'm finally calm enough to talk again. "Yeah, I mean, those words. Except for the stuff about
Stephanie, but wow, it all fits. So much."
It is good to laugh. Really good. I needed it.
"Is that going to be us on Monday?" I joke. "Are we going to be walking through the hall on our way to the office all sad while life keeps going on around us? The way the guy does?" Justin made me sit through the movie a few weeks back. I'm not into musicals, and I thought for sure this one was going to suck. But I kind of liked it. I could only tell Justin that. If I mentioned it to Lila, she would blow a fuse. She is a hardcore fan of the original Grease, and anyone saying that they liked part two more resulted in a punch to the arm. Only Justin, who likes part two better also, seemed to get away with it.
"There are worse things we could do," he says with a playful smile. It takes me a moment, then I realize it's a song from the first movie.
"You dork," I say, rolling my eyes. I want to kiss him so bad right now. Just rip off the seat belt that I still have on, and move over there and get all over him. But even if we were a straight couple, I probably wouldn't. I wouldn't want people staring at us. I don't know how those people from school can do that at the movies and other places.
Maybe we should have talked about what is bothering me now. But it doesn't feel right, and I don't feel too good. My stomach is still in knots, though not as bad. Not just from the dance, but from the letter.
Okay, it's mostly the letter. It took over everything. Even hiding it in my drawer didn't do anything. I just kept staring at the dresser, wondering if the letter was still there. I think I was just hoping that it found a way to vanish. But when I went to pull out some underwear, there it was.
I want to talk about it with Justin. I need to hear what he thinks. Not now though. We need to get this done first. I know him though. He'll drop everything to help me with this. Shit, why did this have to happen now? Why did that man have to write to me?
"Just let me know when you are ready," Justin says. His eyes have changed. He looks worried now.
"I will, I just want to stay here for a moment. Get my thoughts together. Spend some time with you that isn't focused on what happened."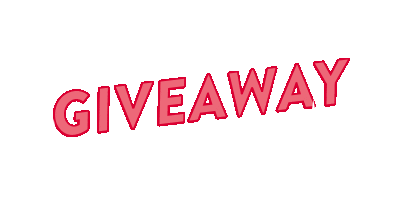 Author Bio: Jake Martinez is a former South Texas resident who has found a new home in Chicago. He has been writing all his life but has only recently sought to be published. His debut novel, The Mixtape to My Life, reflects on life as a gay teen growing up in South Texas. Jake holds an MFA in Creative Writing and also loves to write plays and screenplays. Aside from writing, you can find him hanging out at home with his husband, their young son, and an eclectic group of fur babies. Author Links: https://authorjakemartinez.home.blog/ https://twitter.com/jakeg956 https://www.instagram.com/jakemartinezwrites/ #lgbtbooks #gay #bookstagram #book #books #lgbt #loveislove #reading #pride #booklover #bookworm #lesbian #romance #fantasy #lgbtq #queer #bookish #instabook #booknerd #bookaddict #yalit