Shining a "Light" on Some Great YA Fantasy Fiction from Christine Wallace
Be careful what you wish for...
The young heroes of Christina Wallace's new epic fantasy may have done well to remember that as a simple wish send them on an adventure that will change their lives.
You don't have to make a wish, however, if you're looking for a rollicking good read. You can even take a chance at winning a $30 Amazon Gift Card in the giveaway below!
Check out the trailer and excerpt below, and don't forget to join the giveaway. Do note, that though this book is categorized as YA, it is likely to find favor with middle-grade readers.
Book Details:
The Light Keeper
by Christina Wallace
Genre: Epic YA Fantasy
Publication Date: May 30, 2023
Wishes aren't all they're cracked up to be... especially when you have to capture the Fairies who grant them to you.
Er... make that faeries... and not the normal, hiding-in-plain-sight magical kind.
When a misadventure cleaning out the attic leads Isaac to release a faerie trapped in a glass ball of light, he believes he's struck gold--in the form of wishes. All he has to do is mention the name that was engraved on the ball, and the indebted faerie would grant him any three wishes he wanted.
The best part of all was knowing that there was an entire chest of captured faeries waiting to be freed...
But when strange things start to happen around town, Isaac begins to wonder if the increasingly unfortunate events are his doing.
Only his mysterious neighbor, Yara, knows the truth about his lineage as a Light Keeper.
Can Yara's strength and wisdom guide Isaac into his new role?
Can Isaac make things right again?
Or will his dream-come-true turn into his worst nightmare?
**Check out the kickstarter campaign HERE!**
Amazon * Apple * B&N * Kobo * Smashwords * Books2Read * Bookbub * Goodreads
Book Links:
Amazon: https://www.amazon.com/gp/product/B0BX73P5LH
Apple: https://books.apple.com/us/book/the-light-keeper/id6445738241
B&N: https://www.barnesandnoble.com/w/the-light-keeper-christina-wallace/1141765226?ean=2940166571175
Kobo: https://www.kobo.com/us/en/ebook/the-light-keeper-4
Smashwords: https://www.smashwords.com/books/view/1346296
Books2Read: https://books2read.com/thelightkeeper2023
Bookbub: https://www.bookbub.com/books/the-light-keeper-by-christina-wallace
Goodreads: https://www.goodreads.com/book/show/122992785-the-light-keeper
Excerpt


Rows and rows of glass balls stared back at me. They almost reminded me of ornaments without the hooks. I reached in and clasped one of the balls in my hands; the ball glowed a faint orange. I rolled it around but couldn't identify a battery or a charge port. What powered this thing? The only other interesting thing about the glass was the word engraved on the side. C-R-I-S-T-O. Cristo? What a disappointment. Lightbulbs. I had torn the attic upside down for lightbulbs.
I was reaching back down to pick up another ball when the first slipped from my hand. I grabbed for it but clasped only air. I couldn't do anything except listen to the glass shatter on the floor.
As I imagined Mom's frustration when I explained to her that I'd broken one of Grandfather's priceless heirlooms, a wispy fog poured out from the shattered glass, floated over the floor, and expanded to cover every inch of space. The cold and damp fog sent a chill through my body. The light from the window illuminated the silhouette of a figure in the mist. I couldn't believe my eyes. I swatted my hand to wave away the fog from my face, but the figure remained.
I wanted to run back downstairs, nail the door shut, and apologize to Mom and Dad, but I couldn't move. I wasn't sure if I was frozen in fear or had an intense fight complex or my curiosity was too strong, but I needed to see what was coming. My knees quaked, and my heart thumped as the fog cleared and the shape in front of me became more pronounced.
The figure loomed over me. He was thin and tall, not abnormally so but taller than the average man. His suit was one I had only seen in movies about olden times and reminded me of a leprechaun's. The suit had a waistcoat, and he even wore his trousers tucked into long socks. He also wore loafers with buckles on the shoes. The man's skin was rough and weathered. He had a long-hooked nose, his face formed sharp angles, and his ears were half the size of his head.
The most curious thing about this person were his eyes. The man strode toward me. His eyes turned my blood cold. Was it because looking at his pupils felt like staring into a deep well? His intense gaze locked onto mine. I wanted to leave, but something prevented me from looking away from him.
A lump in my throat grew larger with each step he took. He came to a stop in front of me with perfect posture, hands folded behind his back. In a stone so calm and quiet it almost scared me more, he asked, "Do you know my name?"
My stomach lurched and threatened to make me throw up from panic. This person had come from a ball inside a secret locked chest. My mind raced a mile a minute. How would I know his name? The only indicator I could think of was the word I read on the glass before it broke, Cristo.
In a broken voice that squeaked and made me sound younger than my sister, I asked, "Cristo?"
The man snapped into a bow. The quick gesture caught me off guard and made me hop a step backward. His friendly smile stretched from ear to ear but did not match the despair his eyes made me feel. He stood and grandly announced, "At your service. What tasks will you have me perform?"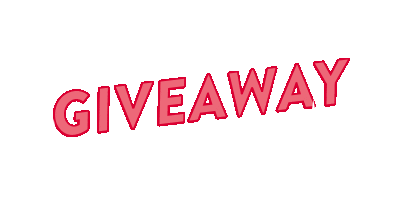 Giveaway
$30 Amazon
Follow the tour HERE for special content and a giveaway!
https://www.silverdaggertours.com/sdsxx-tours/the-light-keeper-book-tour-and-giveaway
About the Author:
Christina Wallace has been many things. A student, an analyst, a wife, a mother, a gamer, and a lifelong writer. For almost as long as she can remember she's dreamed of people and places that only existed in her mind, and sharing her stories is a dream come true.
Christina writes books not only for middle-grade audiences, but for young and new adults as well. Stories should be an escape. Christina likes to write about people who become their own heroes and take fate into their own hands. Many of her works contain fantastical elements and also a bit of love, but strong friendships are the common thread.
The Light Keeper is Christina's debut series with more books soon to come. She is thrilled to begin this adventure of her very own as an author.
Website * Facebook * Twitter * Instagram * Amazon * Goodreads
Author Links:
Website: https://authorcwallace.com
Facebook: https://www.facebook.com/CWallaceVellaFans
Twitter: https://twitter.com/cwallace_author
Instagram: https://www.instagram.com/author_cwallace
Amazon: https://www.amazon.com/stores/Christina-Wallace/author/B0BYWGKKC9
Goodreads: https://www.goodreads.com/author/show/22445714.Christina_Wallace
#middlegrade #fantasybooks #booksforkids #bookrecommendation #goosebumps #bookseries #kidsbookstagram #bookreviewer #yafiction #childrensliterature #librariansofinstagram #teenfiction #mglit #middlegrade #middlegradebooks #middlegradefiction #middlegradereads #mgbooks #middlegradefantasy #middlegradelit #middlegradebook