A Mirror to the Familiar: Find Your Own Story in "She, You, I" from Sally Keeble and Guest Post
Once in a while, a story comes along that is wholly relatable, with richly developed characters the reader can connect with, feel with, hurt with, and heal with. Sally Keeble brings such a story to bear in her debut fiction novel, She, You, I.
An emotional page-turner of a story about a family torn apart by the legacy of war that asks the question: what happens to the hurt we can't forget?
Grab you tissue boxes and don't miss your chance to win a $25 Amazon Gift Card in the giveaway below!
And take an opportunity to delve into the mind of the author with today's guest post.
Book Details:
She, You, I by Sally Keeble Publication Date: January 11th, 2023 Genres: Adult, Contemporary Synopsis:
When Skye Stanhope returns to her grandmother's childhood home, she's searching for the roots of her life story. Why her tough-minded granny ran away to war. And why her brilliant mother died. Behind the women's successes, lies deep trauma. As Skye strips away the layers of secrecy, she confronts their inner torments: forces that bound the women together, but also tore them apart. It's a journey from a poverty-stricken tenement block to an airbase in wartime Suffolk, through boom-time London to a coffee cart beside the sea. Woven into the women's lives is Tseng Hsiao Ling, a feisty, enigmatic seamstress whose fortunes become inextricably linked with theirs. It's a sweeping tale of love, war and family secrets over three generations. Through each woman's story, "She, You, I" holds up a mirror to the complexity of family relationships: mothers, sisters, daughters, and the unexpected twists in Skye's search for closure. Goodreads: https://www.goodreads.com/book/show/77783097-she-you-i Purchase: Amazon: https://amzn.to/3EBSVQj
Guest Post
with Sally Keebler


How do you reach hearts and minds, shape ideas, influence worldviews?
These are questions I've been working on most of my adult life. As a politician, I've made a
shedload of speeches and delivered thousands of leaflets, mostly to very little effect.
But tell a story and everything changes.
Ask most people about the things that have most affected their views, and they often cite a
book—usually a work of fiction. Think John Steinbeck's amazing portrayal of poverty in "The
Grapes of Wrath." Or Dickens' "Oliver Twist" about the same in the UK. Or Rushdie's
"Midnight's Children" for an understanding of modern India, or Toni Morrison's searing
portrayal of the legacy of slavery in "Beloved."
These books are among the most powerful I've ever read. They tell stories that don't just touch
your soul, but grab it and squeeze.
Like this: "In the eyes of the people there is the failure; and in the eyes of the hungry there is a
growing wrath. In the souls of the people the grapes of wrath are filling," from Steinbeck.
Or this: "Freeing yourself was one thing, claiming ownership of that freed self was another,"
from Toni Morrison.
They're literary works that have passed over into popular culture translated into films and
musicals that have reached millions.
I would love to be able to write a novel that would capture the malaise of our troubled times. Of course I'll never be a Steinbeck or Dickens or Rushdie or Morrison.
But I can write fiction. And I can dream….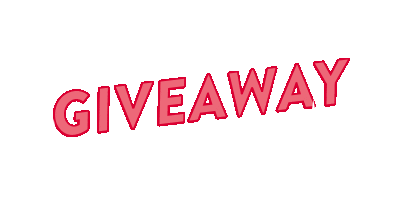 Author Bio:
Sally writes novels about the things she's passionate about—the triumphs and tragedies of people's lives, their families and life stories. It's what originally took her into journalism and then politics, in the UK and beyond. She spent her early years in the USA, Switzerland and Australia, returning to the UK after working as a journalist in South Africa. After serving as an MP, she worked in international development and travelled widely, especially in Africa and South Asia. "She, You, I" is her first novel. She's written nonfiction previously. Sally splits her time between Northampton and Bawdsey, a village in coastal Suffolk. Author Links: https://www.sallykeeblebooks.com/ https://www.facebook.com/sallykeebleauthor https://www.instagram.com/sallykeeblebooks/
#contemporaryfiction #bookstagram #booklover #fiction #bookreview #books #readersofinstagram #bookworm #bookstagrammer #booknerd #bibliophile #bookish #reading #bookrecommendations #bookblogger #womensfiction #booksofinstagram #booksbooksbooks #bookaddict #bookcommunity #literaryfiction #goodreads #bookreviewer #igreads #romance #novel #literature #authorsofinstagram #author #contemporaryromance