She Thought She Had It All... "Then Came You": USA Today and WSJ Bestseller Dylan Allen Heats It Up
Love may the the last thing on her mind...Then Came You will be last thing you want to put down.
We brought you the cover reveal earlier this month for this title from author Dylan Allen who always brings the heat. Now, we bring you a riveting excerpt and a chance to win a $50 Amazon Gift Card, too!
Book Details:
Then Came You by Dylan Allen Publication date: February 23rd 2023 Genres: Adult, Contemporary, Romance Synopsis:
Most people dream of falling in love. But all I know of love is that it turns smart people into fools. So, I don't dream, I work. And put distance between myself and the stain my father's betrayal left on my family. When I land a high powered job in London, It feels like I finally have everything I want. Then comes Simon, the gorgeous architect with a filthy mouth who sets my body and my mind on fire. I surrender to the pull of attraction and the promise of pleasure in his heated gaze. But those smoldering dark eyes of his are also full of secrets. Playing with that kind of fire is a fool's game. And I am no fool. So, when our night together ends on less than happy terms, I'm sure it's for the best. When a work project brings us back together, I'm determined to keep Simon where he belongs – in my rearview. Fate, however, has a different plan. Simon breaks down my walls one sexy, wicked smile at a time. And I discover that behind his brooding, secretive facade, lies a heart of pure gold. Soon, all I do is dream…of his touch, his kisses, and of a love good enough and strong enough to last forever. But I've got secrets of my own. And when they rear their heads, nothing will be the same again.
Then Came You
Excerpt
The air around me crackles. A tingle starts in my fingertips and moves up my arm, down
my torso, and straight to the very center of me.
I'm riveted. Caught in a forcefield that's powered by…us.
He's silent and his gaze has lost its calm. He leans toward me and I know, beyond a shadow
of a doubt that if I let him kiss me, it won't stop there. Even if we are in public.
This kind of reckless attraction is dangerous and the very last thing I need.
Summoning my well-honed discipline, I take my hand off his shoulder and reach up to tuck
a non-existent stray hair back into my ponytail. His eyes follow the movement of my hand
before darting back to my face and landing squarely on my lips.
I clear my throat and take another step back. "So, tell me about yourself. Have you always
lived in London?"
His eyes narrow on me and his lips curve in a smile that smacks of begrudging respect. "I
grew up here," he says, letting me change the subject. "But I went to boarding school at Harrow when I was fifteen. I was back in London for uni and then up in Manchester for my masters. I've only been back in London three years."
I let out a low, impressed whistle. "That's quite the resume. What do you —"
The loud trill of a ringing phone cuts off the rest of my sentence. He stops and reaches into
his back pocket and snags his phone. But he doesn't take his eyes off me. I tumble headfirst into a chocolate high as he devours me with them.
That tingle… turns into a thrum.
"Your taxi's around the corner."
Disappointment, unexpected and sharp, lances through me, but I smile. "Oh great. They're
quick."
"And reliable." He reaches into the front pocket of his pants and pulls out a small pen and
snatches the receipt off the takeaway bag. He puts his foot up on the edge of the short wall that runs along the outside of the station and uses his knee as a desk. He scribbles on the paper and hands it to me.
Our fingers touch so slightly, I'm only sure it happened because I feel that charge again.
I glance down at the scrap of paper. "What's this?"
He smiles. "Call me. If you're stranded, or just because you want to."
Unable to hide the smile his words inspire, I drop my gaze to the ground and nod. "Sure.
Okay. Thanks."
He reaches a hand toward my face and I stop breathing.
"Addie…" His fingers raze the skin below my ear and I feel the heat of it all the way to my toes.
Headlights cut the darkness and his hand drops away. Driven by an impulse I can't control, I
grab his forearm, pull up on my toes and place a kiss on his cheek. "Thank you for stopping to
help me—"
His hand snakes around my waist and pulls me into his chest for a hug so warm that I'm
sure I'll melt if I stand here long enough.
He dips his head to my ear and rumbles, "Don't thank me. Call me."
He lets me go just as the taxi's squeaking brakes announce its arrival. He moves around me
to open the passenger door. "'Night, Addie."
I flash him a smile and climb in on less than steady legs. He closes the door behind me and
I greet the driver. When I look out of the window, ready to roll it down to say a final goodnight, he's gone.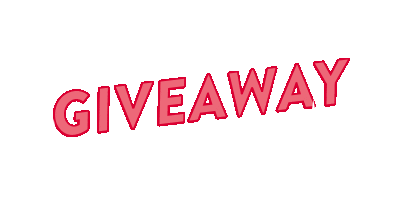 Goodreads: https://www.goodreads.com/book/show/91735998-then-came-you Pre-order: https://amzn.to/3JUKtPE
Author Bio:
Dylan Allen is a Wall Street Journal and USA Today Bestselling author. She's a Texas girl, with a serious case of wanderlust, Dylan's travels influence her writing and she loves being able to take her readers on adventures from the comfort and safety of their favorite reading nook. A self-proclaimed happily ever junkie, Dylan creates stories where her characters unapologetically chase their own happy endings. When she isn't writing or reading, eating or cooking, she and her family are planning their next adventure. Author links: https://twitter.com/dylanallenwrit1 https://www.authordylanallen.com/ https://www.facebook.com/authordylanallen/ https://www.instagram.com/peddlerofpassion/ https://twitter.com/dylanallenwrit1 https://www.goodreads.com/author/show/16282216.Dylan_Allen #bibliophile #booklover #romancereaders #romancestagram #bookaholic #romancenovel #bookstagram #romance #bookworm #bookish #contemporaryromance #romancereads #romancebooks #romancebookstagram #booknerd #romancereadersofinstagram #romancebook #booksbooksbooks #booklove #ireadromance