Set Sail for Adventure with "The Adventures of Captain Jimmy Jams"
If your kids were anything like mine, bedtime was always an adventure. Trying to get five children under the age of 8 to brush their teeth, get in their jammies, and settle under the covers was a Herculean task at best.
I always had one fool-proof tool in my back pocket, however—one that stopped the sibling bickering, quieted the nervous energy, and held them enrapt, sending them off to slumber with images of fun and adventure...a good book.
If you are searching through your spyglass for another treasure to add to your chest of goodies, try Summerton Thompson Connor's bedtime tale, The Adventures of Captain Jimmy Jams. Review a brief excerpt below and check out the whimsical artwork. Then take your chance at a $10 Amazon or Barnes and Noble gift card in the Rafflecopter giveaway!
Book Details:
The Adventures of Captain Jimmy Jams
by Summerton Thompson Connor
Publication Date: March 18, 2023
Genre: Children's Fiction Picture Book
Synopsis:
A bedtime storybook for parents to read to their children, depicting the excitement for possible adventures in dreams and the sensation of letting thoughts wander as you drift off to sleep. Meant to invoke soft imagery and imaginative thoughts of adventure and fun, it's a relaxing read for pleasant sleep.
Excerpt
Book Links:
BN: https://www.barnesandnoble.com/w/the-adventures-of-captain-jimmy-jams-summerton-thompson-connor/1143262205
Amazon: https://www.amazon.com/gp/product/0228880785/ref=x_gr_bb_amazon
Amazon UK: https://www.amazon.co.uk/Adventures-Captain-Jimmy-Jams/dp/0228880793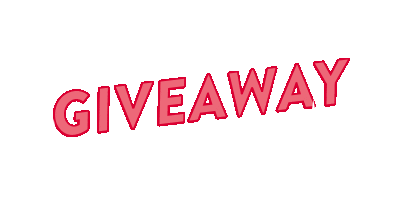 Author Bio:
I am a father to a baby girl and hope to read to her just like I was read to when I was little. I grew up with a love of stories and creative settings and views. This gave me a love of adventure and appreciation for great imagery that I hope can be experienced by many parents and their children someday. It gave me a lot of happy memories and I hope to give the same happy memories to at least one child.
#childrensbooks #kidsbooks #bookstagram #books #illustration #picturebooks #kidlit #childrensbookillustration #kidsbookstagram #reading #booksforkids #picturebook #children #raisingreaders #childrensbook #childrensbookstagram #kids #booklover #bookworm #art #storytime #childrensliterature #book #kidlitart #illustrator #author #kidsbookswelove #read #readaloud #usbornebooks