Risking It All with Heartstopping Romantic Suspense in Claudia Shelton's "Risk of a Lifetime"
What would you be willing to put on the line for a love you once lost?
Federal Agent JB Bradley's about to find out when he's assigned to chase a killer.
Finding your soul mate once in a lifetime is hard enough. When it didn't work out the first time around, Marcy Bradley never expected to find love again and especially not in the same place.
Of course, love is never without its complications . . . who gets the remote, fighting over the bedspread . . . bombs.
Risk of a Lifetime, by award-winning author Claudia Shelton, is a heartstopping thrill ride on the romance rollercoaster. But sometimes, putting your heart out there is the biggest risk of all.
Read the teaser below and grab your chance to win a $25 Amazon gift card!
Book Details:
Risk of a Lifetime by Claudia Shelton Publication date: February 7th 2023 Genres: Adult, Contemporary, Romance Synopsis:
JB hadn't been an angel the past few years. And he sure hadn't counted on being his ex-wife's protector. From the moment FBI agent JB Bradley returns to his hometown, he's tossed into one life-threatening situation after another. All aimed at his ex-wife Marcy. Further complicating matters, their attraction is just as strong as ever. Marcy's scared. Her career in marriage counseling has had some dangerous moments, but never anything like robberies, bombs or being shot. She's even more afraid that JB will discover the truth about their marriage and the divorce papers. JB can't wait for another attack on Marcy. He's made the two of them an escape plan. One where he controls the time and the trail through the woods he grew up hiking. Marcy won't like the setting, but together they'll make the cold winter run. Hopefully, the villain will take the bait. Goodreads: https://www.goodreads.com/book/show/75709256-risk-of-a-lifetime Purchase:
Amazon: https://amzn.to/3kVWzxp B&N: https://www.barnesandnoble.com/w/risk-of-a-lifetime-claudia-shelton/1118956758?ean=2940185825884 iBooks: https://books.apple.com/ca/book/risk-of-a-lifetime/id6445343264 Kobo: https://www.kobo.com/ca/en/ebook/risk-of-a-lifetime-5
Risk of a Lifetime
Excerpt


JB wondered what the hell had just transpired with the doctor, but some things weren't his
business. One thing for sure, though, he didn't plan to leave town until the robbery and shooting were well on their way to being solved. Even if it meant staying around longer than he'd planned.
That would give him time to consider which job to take next. The police department he'd
applied to in Texas? Or the covert ops he'd been asked to be a part of a few months back? Both
thought he was good enough. Both wanted him. And both locations would keep him away from
Crayton...and the only woman who'd ever made him smile morning and night.
Only Marcy hadn't been strong enough to let go of her father's death and face the fact
JB's job would always be in law enforcement. Too bad they hadn't realized the fact before they
were married. Would have saved a lot of heartbreak on both sides.
"Where's Marcy?" he asked.
The doctor grabbed the forms and headed down the hall. "They should be rolling her into
surgery about now."
JB charged past him. Past the nurses' station. Past Truman, Marcy's stepfather. Past a
waiting room full of familiar faces. He had to see Marcy, touch her. Later, if she didn't
remember him being there, that would be okay. He'd know. He could live with knowing. She
might not be his wife but keeping her alive and well was his top priority the next few days.
A gurney edged out of her hospital room.
"Hold up!" JB shouted to the orderly.
Grasping her hand, his breaths came ragged—and not from the short sprint down the
hall—as he stroked wisps of hair from her forehead. Damn, even the antiseptic smell of the
hospital couldn't cover the remembered scent of her jasmine shampoo.
He leaned in close. "How you doing, sugar?"
"I'm cold." Her eyes fluttered open. "It hurts. A lot."
"Doc Crowley's going to fix that."
The orderly tried to move the gurney forward, but JB braced it in place with his body. His
lips brushed her temple. "Oh, Marcy. Marcy, Marcy, Marcy."
"JB." She opened her eyes full force. "Why'd you leave?"
Give her the truth. Tell her how much her words made you feel you weren't good enough
for her. How you couldn't stand to see her frightened for you every day you left for work as a
lawman. Or that you needed to prove something to yourself.
No. This wasn't the time or place. Maybe it never would be.
"Because you let me go." He swallowed hard then brushed a kiss across her forehead.
"Don't forget you're the one who locked me out."
Her eyes closed and her breathing weakened.
"Why'd you send the divorce papers?" He needed her answer. Needed to know what or
who had taken his place.
"I figured you'd get mad and come back...and we'd be like before." She loosened the
hold on his hand. "Didn't work. You never came back."
Like before? They'd been young and naive. Not anymore. He'd developed an edge that
went with the job. One she'd never be able to understand. And her? From the letters Sadie sent
him, Marcy had regrouped and moved forward. But she'd still never left Crayton except to go to
college.
Like before? Nothing could ever be like before.
A nurse opened the doors to surgery, and the orderly pushed Marcy into the cool hallway.
The doors slowly closed back into place.
He braced his head against the doorframe. A whole lot had happened in the last eight
hours since he drove back into Crayton. One hell of a lot.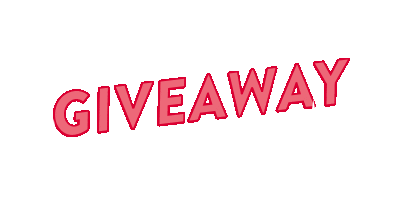 Author Bio:
Heroes and stories to love! Making moments to remember for a lifetime! Words to LIVE by-- "Life is a great big canvas, throw all the paint you can at it."...Danny Kaye Words to LOVE by-- "A man's kiss is his signature."...Mae West Award winning author Claudia Shelton fills her romantic suspense with sexy heroes, strong women and plot twists all the way to the fast-paced endings. Her contemporary romances are (once again) filled with sexy heroes and strong women, but, usually, she adds a bit of heartwarming along the way. To stay on top of all her writing shenanigans, giveaways, release info, etc. join her newsletter: http://claudiasheltonauthor.com/ On a personal note, Claudia considers herself a storyteller and music lover, a traveler and water person. She loves a cool drink while listening to the splash of waves, but is just as happy with a mug of hot cocoa in the falling snow. Her main priority is spending time with family, friends and her two sweet, conniving rescue dogs. And making moments to remember are my life goals! Author links: http://claudiasheltonauthor.com/ https://www.facebook.com/ClaudiaSheltonWriter https://www.pinterest.ca/claudiashelton1/ https://www.instagram.com/claudiasheltonauthor/ https://www.goodreads.com/author/show/205777.Claudia_Shelton