Perks of Being the Teacher's Pet: Super Swag & Contemporary Romance with L.L. Ash and "Teach Me"
You may not mind staying after school for this professor.
Forget the pencils. Just grab this new title from bestselling author, L.L. Ash. You can also grab a chance at a FREE $25 Amazon Gift Card, a signed copy of Teach Me, or tons of swag by entering the giveaway below!
Book & Author Details:
Teach Me by L. L. Ash Publication date: February 14th 2023 Genres: Adult, Contemporary, Romance Synopsis: Mia I've been trying to get that TA job ever since my senior year at college. I'm in my last semester of my Master's degree and finally got the job. Only problem is our new professor is a sexy, middle aged, brilliant writer and an even better teacher. He runs the English department and now he's my boss, my professor, and the center of every last one of my fantasies. There's no way I should want him this much, but it's those dang glasses and that smile and that little dimple in his chin. I was swooning the moment I met Professor Harlo, but the moment he opened his mouth, I fell in love. Owen This is the last thing I wanted. I'm fresh off a divorce and with two kids and two demanding careers, I don't have the time or energy for this. Except, this girl sticks inside my brain like ABC gum and I can't shake her. Doesn't help that we're crammed in my office grading papers several days a week for hours at a time. The whole innocent thing she has going on kept me away, but she's a writer too, and I made the mistake of reading her half finished romance book. Unfortunately for me, the things I love about this girl are her mind and spirit, and those are the two things I can't say no to.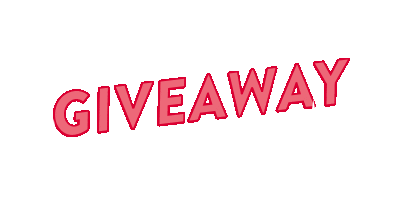 Goodreads: https://www.goodreads.com/book/show/74958287-teach-me Purchase: Amazon: https://amzn.to/3IhcYG1
Author Bio:
L.L. Ash is a Washington-born writer who has traveled and lived across the western coast of the US. Ash has been writing fiction since she was a pre-teen, and while her writing has improved since then, her love for literature has not changed. Oftentimes you can find Ash reading an indie romance or enjoying a historical fiction. Dabbling in culinary arts and music, Ash has been an artist for decades but found her true love and passion in romances. Author links: https://llashmedia.com/ https://www.instagram.com/llashmedia https://www.facebook.com/llashmedia/ https://twitter.com/llash14/ https://www.goodreads.com/author/show/23251916.L_L_Ash #contemporaryromancenovels #contemporaryromance #bookstagram #contemporaryromancenovel #contemporaryromancebooks #contemporaryromancebook #romancebooks #bookworm #booklover #amreading #romance