Nancy Brown Doesn't Play Games with Her Thrilling Romantic Suspense "Wicked Games"
One Woman. Two men. A race against the clock.
If you like an edge on your romance, Nancy Brown's Wicked Games may just be the perfect book to get your pulse pounding.
And if you need more to excite you, don't miss your chance at a FREE $25 Amazon gift card in the blitz-wide giveaway! Enter below.
Book Details:
Wicked Games by Nancy Brown (Wicked Series, #1) Publication date: February 7th 2023 Genres: Adult, Thriller
The Rules: Wicked: Evil, Naughty.
Games: To play or manipulate based on skill, strength or luck. The Players:
Avery Carmichael is a brilliant criminal attorney. She is also the daughter of Jonathan Carmichael, the future governor of New York. She hates games and she doesn't have time for romance. She is running scared from the only man in her life. She calls him Tic Toc and he wants her dead. Her only objective is to survive. Liam Sanders is tall, dark and deadly handsome. He's also the twin brother of Luke Sanders and the newest member of Cross Security. He has a job to do. He doesn't have time for distractions. But just one look at Avery Carmichael and his game plan changes. He wants her and he'll do whatever it takes make her his. Tic Toc is a man who loves games. He's also a sociopath who communicates through cryptic notes, dead roses and crippling fear. He's bitter and angry, and nothing will stop him from achieving his goal. He's set the timeline for the game to playout. When the game ends…so will Avery Carmichael's life. The stakes are high. Each player has their own set of rules. Time is ticking down…Who will win and who will lose.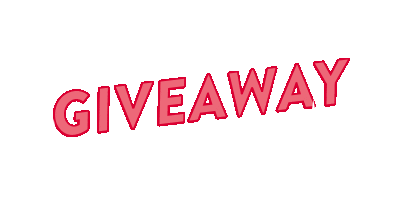 Goodreads: https://www.goodreads.com/book/show/61617504-wicked-games Purchase: https://amzn.to/3GkOSb4
Author Bio:
Nancy Carolyn Brown is an author of contemporary romance, fond of writing love stories about hunky badass men endowed with massive hearts, and strong heroines with just the right mix of sweet and sass… flaming hot chemistry and thrilling nail biting suspense is always guaranteed! She loves cosmos and chocolate and a swoony good book with a strong storyline. She lives in sunny southern Alberta, Canada with her high school sweetheart husband and naughty Bengal cat. When she isn't writing, she enjoys the simple things in life like spending time with family and friends, reading and running with her favorite playlist blasting in her ears. Author Links: https://nancybrown.ca/ https://www.facebook.com/NancyBrownAuthor/ https://www.instagram.com/nancybrownwrites/ https://www.goodreads.com/author/show/664523.Nancy Brown
#romanticsuspense #bookstagram #contemporaryromance #romance #romancebooks #newrelease #authorsofinstagram #romancereads #booklover #suspense #bookstagrammer #darkromance #bookworm #bookish #books #valentineprlm #bookaddict #amreading #enemiestolovers #romancereader #booknerd #readersofinstagram #bibliophile