Lipstick Diaries: A Hot Romance Sealed with a Kiss
Lipstick diaries . . . where kiss and tell are required.
Four single, vibrant women. One pact. Four sensual love stories.
If you like racy romance, pick up your copy of Tiye Love's sequel novel, light some candles, and pour a glass of wine. Then be sure to take your chance at the Bath & Body Works gift card in the giveaway below!
Book Details:
Lipstick Diaries: Chemical Reaction by Tiye Publication Date: February 17th, 2023 Genres: Adult, Contemporary, Romance
Synopsis:
Five years ago, Simone Austin walked away from Chris Alexander, the possible love of her life. Their mad chemistry still haunts her, and no other man has been able to live up to the man she left behind. Tired of
being single, Simone, two of her cousins, and her best friend make a pact. They vow to be sexually fierce, completely open, and purposeful in getting what they each want from men. Even second chances.
After a thirst-trapping pic of Simone is posted on IG, she receives plenty of male attention, including a private message from Chris. Simone can feel the heat through his words and decides to reconnect. Soon old insecurities seep in, and Simone questions if she's too afraid to get burned again to take another risk on Chris.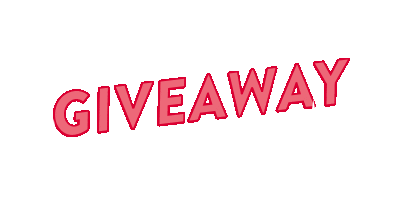 Author Bio:
I recalled reading romance ever since I was a young child and would sneak and read the Western love stories my grandmother kept on her bedside table. Although I didn't understand half of the words I read at the time, something about those books captured my attention. As I grew older, my love of romance expanded to other genres, and I became a fan of anything remotely related to reading and books, such as libraries, bookstores, and the coffee shop around the corner. I love to travel and have lived in several cities, including New Orleans, Washington D.C., and Houston, and continue to find inspiration for my stories from every place I've had the fortune to visit or inhabit. I want my readers to escape their realities and embark on a journey of self-exploration and love when they delve into my books. I've loved reading fiction, thrillers, and romance for years. Although my original (and still) writing interest was YA and self-help books, I received a surprise text one Valentine's Day, and wrote the very first chapter of a romance novel that day. And I became forever inspired to write spicy love stories - with a twist. Please take a ride with me, Tiye Love, and hold on to your hearts! I invite you to check out my website and join my newsletter at www.tiyelovebooks.com. Author Links: https://tiyelove.info/lipstick-diaries-preorder https://www.bookbub.com/authors/tiye-love https://www.tiktok.com/@tiyelove https://www.instagram.com/tiye28always/ #steamyromance #bookstagram #romancebooks #steamyreads #romancereadersofinstagram #contemporaryromance #booklover #kindleunlimited #romancereads #romancereader #authorsofinstagram #bookworm #readersofinstagram #romancenovels #romance #romancebookstagram #romancereaders #bookaholic #kindle #booknerd #bookaddict #bibliophile #bookstagrammer #romancebookaddict #writersofinstagram #steamybooks #reading #bookish #spicybooks