Get Your Heart Pounding with Grace Goodwin's "Heartless" Excerpt and Giveaway
Warrior. Doctor. Spy. I am Commander Helion, a heartless terror, relentless and unforgiving. Merciless.
Yeah. That's what he thinks. Author Grace Goodwin brings us another strong, sci-fi hero (and some steamy scenes) in her new release, Heartless.
Set your pulse pounding with an excerpt from this new romance and a chance at a $20 Amazon Gift Card below!
Book Details:
Heartless by Grace Goodwin Publication Date: June 27th, 2023 Genres: Adult, Romance, Science Fiction
Synopsis:
My destiny is not to claim a female, to have a family, to be rendered helpless by love. Despite this, I am matched. A beautiful human female is now mine. Despite my warnings, she is determined to leave her mark on me, body and soul.
Honor demands I resist. I tell her the truth. I will not place a mating collar around her neck. I cannot protect her—especially from me—my choices—the horrors I face every day. Just one moment of weakness and she gets under my skin, makes me want things I cannot have. She is everything I am not—and the most dangerous creature I have ever faced. Claiming her—keeping her—is not possible with my pivotal role in this never-ending war. There is no place in my duties for desire. For need. Too many innocents count on me for protection. Too many lives are at stake, including hers.
The enemy is always ready and waiting, but I never expected her to be among them. For the first time in my hardened life, I question my sanity. My dark soul. I begin to understand exactly what my enemies have stolen from me—and realize there is no limit to what a heartless warrior will sacrifice for love. Purchase: Amazon: https://amzn.to/3PIOhX1 Barnes & Noble: https://www.barnesandnoble.com/w/heartless-grace-goodwin/1143740197?ean=2940161011607
Excerpt
I shuddered and pushed Danika, the Hive and the sanctuary out of my head. No more Hive experiments for me, thank you very much. But feeling what Zarren was feeling? Sharing his emotions? I needed that if I was going to keep him. Desperately.
Suddenly unsure, I tucked the third mating collar away inside my trunk before heading for the living room. I didn't know if Zarren would be there when I opened the bedroom door. Didn't have any idea whether he would have stuck around or left me here alone—probably so he could go to his comm station and send some kind of complaint or inquiry as to the Bride Program's return policy.
Leaning my forehead against the cool door, I counted backward from ten. Slowly. I hid the mating collar, curling it up in the palm of one hand so I could wrap my fingers around it in a tight fist. The collar would bind us together, make our needs and emotions one.
I simply refused to believe Zarren was as cold-hearted and intractable as he seemed. If he were like that on the inside, the matching program would have sent him a robot, not a woman. Not me.
Before I could lose my nerve, I opened the door and took two steps into the barren living area. To my relief, Zarren was seated at the table, head bent over his task as he organized his super-secret, not-for-me papers.
He was gorgeous. The nearly constant state of arousal I'd been in since the processing simulation roared back to life.
He didn't look at me as I stepped closer, but his nostrils flared. Could he smell my need for him? His hands curled into fists on top of the table. When he spoke, his words were nearly a growl. The tortured sound encouraged me to move even closer.
"What do you think you are doing, female?"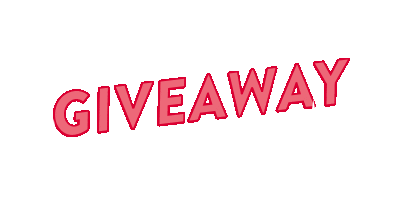 Author Bio:
Grace Goodwin is a USA Today and international bestselling author of Sci-Fi and Paranormal romance with nearly one million books sold. Grace's titles are available worldwide in multiple languages in ebook, print and audio formats. Two best friends, one left-brained, the other right-brained, make up the award-winning writing duo that is Grace Goodwin. They are both mothers, escape room enthusiasts, avid readers and intrepid defenders of their preferred beverages. (There may or may not be an ongoing tea vs. coffee war occurring during their daily communications.) Grace loves to hear from readers. Author Links: http://gracegoodwin.com/ https://www.instagram.com/grace_goodwin_author/ https://twitter.com/luvgracegoodwin https://www.facebook.com/gracegoodwinauthor http://gracegoodwin.com/mailing-list/ https://www.bookbub.com/profile/grace-goodwin https://www.goodreads.com/author/show/15037285.Grace_Goodwin
#scifiromancebooks #scifiromance #bookstagram #alienromance #scifi #sfr #scifibooks #sciencefictionromance #kindleunlimited #sciencefiction #newrelease #authorsofinstagram #alienbooks #steamyreads #romanticsuspense #sciencefictionbooks #scifiseries #romancebooks #booklovers #sfrbooks #scifiromancenovels #instabooks #bookseries #bookpost #booklover #scifiromanceseries #scifiromanceauthor #sfrbooklovers #outnow #booktok #giveaway #excerpt