Flipping the Script on Your Mother's Sleeping Beauty with Janeen Ippolito's "Thorns at Sunrise"
A young queen. Her imaginary friend. A kingdom on the verge of death.
This isn't your mother's Sleeping Beauty. Janeen Ippolito flips the script on the traditional fairytale, breathing new life into the fantasy romance as a princess fights valiantly to save her would-be prince.
Check out the excerpt below and enter the giveaway for your chance at a copy of the book!
Book & Author Details:
Thorns at Sunrise by Janeen Ippolito Publication Date: March 23, 2023 Genres: Fairy Tales, Fantasy, Romance, Young Adult Synopsis:
She believes she's crazy.
Queen Usilea has a secret–and he lives in her mind. Ever since she was six years old, her imaginary friend has been her closest companion, and her arranged marriage has been a great dread. When she learns her betrothed and the royal family have suddenly died, she feels obligated to attend the funeral in the foreign land of Absteph–and perhaps learn more behind their mysterious passing.
He only wants the truth.
Petar endures great pain to protect those he does not remember. His only solace is a shadowy woman who he loves–even though she denies that he exists. When a terrible tragedy occurs in his kingdom, that mysterious woman is his only hope of bringing justice to light. For the cage that imprisons him grows harsher every day, and he is losing the fight.
But there are thorns at sunrise.
Brought together on the barest thread of reality, Usilea and Petar must discover what really happened to the royal family. But Petar's time is running out. Soon not even a Mender like Usilea will be able to save him.
This YA romance features a gender-swapped Sleeping Beauty in an original fantasy world on the brink of doom. Goodreads: https://www.goodreads.com/book/show/84263877-thorns-at-sunrise Purchase: Amazon: https://amzn.to/3wrsHf4
Excerpt
"Now, I will find you." Her face sobered as she considered his words and the meaning
behind them. She was a queen, after all. She was always a queen.
One certainty filtered through him. While he had been angry at being raised in secret and
being lied to about his parentage, he had also felt relieved. He could marry the woman he loved, for they had been betrothed this entire time. The joy of that revelation had equaled the anger at the deception.
Then, the monster had attacked and …
A throat cleared. Larkin. "So, have you and your friend decided on a course of action?"
"I must discover what happened to the royal family," he said.
"We need to stop Petar from fading," Usilea stated instead. "How would we do that?"
He scowled at her. "Usilea, you are not able—"
"You need to find where his body is located," Larkin answered. "Whatever you are seeing is
not the full shape and form of him. If you can find where he actually is, then body can unite with spirit once more."
"Usilea—"
"So it will be."
How could someone so mild sound so authoritative? He admired it, yet now, he also found it
infuriating. "I will not have you die in search of me."
"Then I will not die." She reached for his hand, her own slipping through it with a faint
ache. "You are worth finding first. Then we will discover the truth of the imposters. I promise."
He opened his mouth to argue further, to insist she try to learn the truth about the others. His
family, though he hadn't known them as such for most of his life.
Her stubborn look would not be denied. Beneath were deeper, softer feelings that tugged at
his heart, promising things she might be unaware of but things he dared hope were promises of their future to come.
At last, Petar nodded. "Very well."
"But how shall we do this? A queen cannot simply abandon her hosts for a quest."
Aha, a problem. Safer territory.
He smiled slowly. "I think I know of a way."
Another shock of pain ricocheted through him, obscuring all thought. Before he could speak,
Usilea, Larkin, and the room vanished.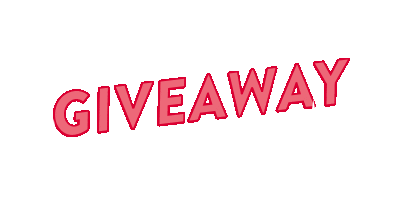 Author Bio:
Janeen Ippolito writes about misfits who defy expectations, whether in fairy tale, steampunk fantasy, urban fantasy, humorous paranormal romance, or poetry. She also spreads wordtastic joy in her work as a fearless book strategist, nonfiction author, and coach. In her spare time, she swordfights and posts cute animal memes. Author Links:
https://www.janeenippolito.com/ https://www.facebook.com/janeenippolitounique https://www.instagram.com/janeen_ippolito/ https://twitter.com/JaneenIppolito https://www.goodreads.com/author/show/14112384.Janeen_Ippolito
#yafantasy #bookstagram #yabooks #booklover #bookworm #books #bookstagrammer #bookish #fantasybooks #fantasy #bibliophile #booknerd #yafantasybooks #readersofinstagram #booksbooksbooks #yalit #bookaddict #booksofinstagram #yabookstagram #bookphotography #reading #bookcommunity #yafiction #youngadultbooks #ya #ireadya #writersofinstagram #bookaholic #authorsofinstagram #yareads