Feeling Old? Renew That Youthful Vigor with the Delightful Fictional Romp "I Used to Be Fun"
A richly satisfying family dramedy for any woman who has asked, "Whose life is this?"
Running between soccer practice, your unsatisfying job, and a "meh" existence got you down? Has your "get up and go" simply "got up and went?"
Bypass the double espresso at Starbucks and pick up a copy of I Used to Be Fun from bestselling author Melanie Summers for the perfect pick me up.
We invite you to enjoy the excerpt below and to take part in the blitz-wide giveaway for a signed copy of the book and a $25 Amazon Giftcard!
Book Details:
I Used to be Fun by Melanie Summers Publication Date: April 14th, 2023 Genres: Adult, Women's Fiction Synopsis: Jessica Holloway is miserable. As mom to two ungrateful, almost-grown children and wife to one appreciative-but-needy husband, she has all-but-abandoned the extraordinary—and extraordinarily fun—woman she used to be.
She may be smiling while she volunteers at the school's dog wash fundraiser, but inside, she's seething. Having traded her future as a high-powered attorney for motherhood nearly two decades ago, she's now desperate to reconnect with the woman she once was.
Pushed to her breaking point, Jessica is secretly terrified at what she might do.
Go on strike permanently?
Take the dog and run away to Mexico?
Tell her mother-in-law what she really thinks of her?
Whatever it is, it's going to be a disaster. Because this time, Jessica will stop at nothing to get her power back – no matter the cost. Goodreads: https://www.goodreads.com/book/show/122830318-i-used-to-be-fun Purchase: Amazon: https://amzn.to/3zRY3gC
Excerpt


She was bored. No, not bored. How can someone so busy be bored? It was more like disconnected—slightly separated from everything and everyone around her. She didn't see the point of any of it, which seemed ridiculous because on paper, Jess had it all. A healthy, mostly-happy family, a part-time job she didn't mind going to, financial security, good friends. It was enough that she felt guilty wanting anything more. But that didn't change the fact that she did want more. She wanted to live. Some other life. One that amazed her or, more accurately, one in which she was amazing. Before she was Jessica Halloway, she was Jessica Saunders. And Jessica Saunders was supposed to be extraordinary. She was going to do something important in this world, like run a Fortune 500 company or be a high-powered attorney. She'd be out in the world making her mark and people would say, 'There goes Jessica Saunders. Look at her. So determined and talented, not to mention dressed to kill.' Jessica Saunders had actually settled on going to law school, and had even scored in the top five percent in the country on her LSAT. But then she got married and she and Mike decided he should focus on his career first, since he already had his degree and only needed to sit for the exams to get his Chartered Professional Accountant designation. But then Winnie came along, followed by Noah, and pretty soon, she'd forgotten all about picking up her studies where she'd left off.
That had happened so long ago, she completely forgot that she used to be thrilled by it all. Jess Saunders was one of those enthusiastic, take-life-by-the-horns sort of girls. The life of the party. She'd dance all night, she'd laugh all day. She was witty. Smart. Great at banter. People were drawn to her. She loved everything. Impromptu trip to Mexico? I'll grab my passport. Sex? Yes, please. Plenty of it. Mountain mud pie with caramel sauce for dessert? Hand me a fork.
Jess missed her. She really, really frigging missed her. She knew that impressive young woman was buried somewhere inside her. She must be there, right? So, where was she?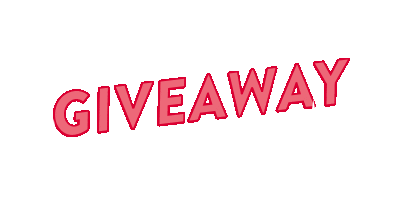 Author Bio:
Melanie Summers also writes steamy romance as MJ Summers. Melanie made a name for herself with her debut novel, Break in Two, a contemporary romance that cracked the Top 10 Paid on Amazon in both the UK and Canada, and the top 50 Paid in the USA. Her highly acclaimed Full Hearts Series was picked up by both Piatkus Entice (a division of Hachette UK) and HarperCollins Canada. Her first three books have been translated into Czech and Slovak by EuroMedia. Since 2013, she has written and published three novellas, and eight novels (of which seven have been published). She has sold over a quarter of a million books around the globe. In her previous life (i.e. before having children), Melanie got her Bachelor of Science from the University of Alberta, then went on to work in the soul-sucking customer service industry for a large cellular network provider that shall remain nameless (unless you write her personally - then she'll dish). On her days off, she took courses and studied to become a Chartered Mediator. That designation landed her a job at the R.C.M.P. as the Alternative Dispute Resolution Coordinator for 'K' Division. Having had enough of mediating arguments between gun-toting police officers, she decided it was much safer to have children so she could continue her study of conflict in a weapon-free environment (and one which doesn't require makeup and/or nylons). Melanie resides in Edmonton with her husband, three young children, and their adorable but neurotic one-eyed dog. When she's not writing novels, Melanie loves reading (obviously), snuggling up on the couch with her family for movie night (which would not be complete without lots of popcorn and milkshakes), and long walks in the woods near her house. She also spends a lot more time thinking about doing yoga than actually doing yoga, which is why most of her photos are taken 'from above'. She also loves shutting down restaurants with her girlfriends. Well, not literally shutting them down, like calling the health inspector or something--more like just staying until they turn the lights off. She is represented by Suzanne Brandreth of The Cooke Agency International. Author Links: https://mjsummersbooks.wordpress.com/ https://twitter.com/mjsummersbooks https://www.instagram.com/mj_summers_author/ https://www.facebook.com/MJSummersAuthorPage https://www.goodreads.com/author/show/17105602.Melanie_Summers
"Insightful, entertaining, and satisfying. A deliciously dishy look at a typical American family behind closed doors."
~ USA Today Bestseller Whitney Dineen
"A life-affirming emotional rollercoaster. Perfect for fans of Where'd You Go, Bernadette!"
~ USA Today Bestseller Kate O'Keeffe
#womensfiction #bookstagram #bookish #authorsofinstagram #urbanfiction #booklover #goodreads #bookworm #amreading #readersofinstagram #kindleunlimited #bibliophile #contemporaryromance #fiction #blackauthors #urbanromance #books #romance #writersofinstagram #author #kindle #writingcommunity #booknerd #amwriting #romancebooks #writerslife #amazon #booklovers #indieauthor #booksofinstagram