Dusting Off Lost Love (and a Little Powdered Sugar) in "Grumpy Beignet Boss"
What's sweeter than a sugar-dusted chocolate beignet? Braxton Broussard, of course.
At least, he WAS, at one point in Peyton Boudreaux's life. Now, he's just the CEO of the family beignet business—Chief Ego Operator—and general thorn in Peyton's side. How could she have EVER been interested in such a jerk!
But if she has any hope of fulfilling her dream of opening a restaurant, Peyton needs to sugarcoat her true feelings for the grumpy beignet boss.
The problem with beignet sugar?
It's a little difficult to avoid getting it everywhere.
So, grab a napkin, and get a taste of this second chance romance with the excerpt below. Plus, don't miss a chance to win a $25 Amazon gift card!
Book Details:
Grumpy Beignet Boss by Melissa Chambers (Broussard Brothers, #1) Publication date: February 7th 2023 Genres: Adult, Contemporary, Romance
Synopsis:
He's betrayed her before, but she won't fall into his trap again… After the seventh loan denial, Peyton Boudreaux knows she'll never get the money to start her own healthy junk food restaurant in Williamsburg, Brooklyn. She's left with no other choice than to trudge back home to New Orleans to claim her trust fund with her tail between her legs. But before the money is hers, she's got to complete the required hours, cleaning grease traps and mopping floors at Boudreaux's: Home of the Chocolate Hazelnut Beignet. On top of that, she must face the CEO of the dual family business – former love of her life, Braxton Broussard, Traitor. He shot her down both romantically and professionally years ago, and now he's the one whose butt she's got to kiss. Not even the ten years Braxton has spent apart from Peyton have been enough to shake the brown-eyed girl from his fantasies. As much as he loves to see her dressed as a fairy, sitting in his office on Mardi Gras day, he was really hoping he could get the money back into her faux trust fund before she came home to claim it. He can't let her know her deceased father gambled her cash away. He's got to find another way to get her the money she's owed. But more importantly, he's got to work his way back into her heart, because now that she's home, he never wants her to leave again.
Grumpy Beignet Boss
Excerpt


He held eye contact with her, but she was too chicken this time to be the last one to look
away. She contained her grin and reached for his drink. "What's this? Whiskey?"
"Yep. Bourbon," he said.
She nodded. "Big boy drinks. Last time I saw you with a drink it was the King of Beers."
She took a sip, trying like crazy to keep her face stoic while the liquor assaulted her
throat. She never drank liquor.
"I still drink that, too," he said. "What about you? What do you drink up in Manhattan?"
"Brooklyn."
"Brooklyn," he confirmed.
She shrugged. "Wine. Beer. Cocktail of the hour."
He furrowed his brow. "What is that now, something with bitters or ginger beer?"
She rolled her eyes. "You're so two years ago, Braxton. It's the Boudreaux Booty.
Everyone knows that."
A grin stretched across his face, causing her core to light up like a firecracker. "What's in
it?"
She bit her lip, looking to the sky. "Oh, a little bit of vodka, cranberry juice, OJ, and
peach schnapps."
He furrowed his brow. "I think that's a sex on the beach."
She put her hand to her chest. "Is it? I've never had that. Have you?" This cheesy flirting
was so far out of the realm of the two of them, and Peyton was loving every second of it.
He chuckled, and then shrugged. "Maybe. I can't really remember. It's been a while since
I…had a cocktail."
She loved his implication. "Oh, yeah? I had one somewhat recently."
He lifted an eyebrow, and she could swear his lip curled a little. "You did?"
"Yeah. In Manhattan, actually. I was there for an event. Fleet Week. I had lots of
cocktails that night."
He let out a huff, crossing his arms over his chest. "Sounds like a good time. I hope you
were safe…didn't have too many cocktails."
"Oh, yes. I'm always safe." She ran her finger around the rim of his glass. "But you
wouldn't know that about me. We never drank cocktails together before."
His biceps flexed. "No, we haven't. I'm a few years older than you, ya know."
Her chest stung. "I do know."
"You were never really old enough to have a cocktail with me, were you?"
She shrugged. "Depends. Sometimes people don't wait until they're twenty-one to have
their first drink."
He stared deep into her gaze. This time she wouldn't have let go to save a drowning
puppy.
"If we would have had a cocktail together on your prom night," he said, "before you were
twenty-one, I'm afraid I wouldn't have been able to stop."
She would have traded no ice cream for the rest of her life to hear those words all these
years. She nudged his arm with hers. "Maybe that wouldn't have been the worst thing in the
world. Cocktails for months. At least until you went back to Vanderbilt and had cocktails with
someone else."
She stood close to him now, her feet inside his legs, loving using her sexuality in a way
she never could have when they were younger.
He uncrossed his arms and tugged on her skirt. "Maybe I was afraid if I had cocktails
with you, I'd never want to have them with anyone else."
She closed her eyes, inhaling hard at his words, which tickled every inch of her body. She
leaned in closer. "I guess that would have been hard…staying sober at Vandy for four years."
He shrugged. "Maybe. Maybe not."
She opened her eyes, and met his gaze, moving close to his mouth. She hovered there,
their lips almost brushing. "I guess we'll never know, will we?"
She stepped backward and then turned and walked toward the house.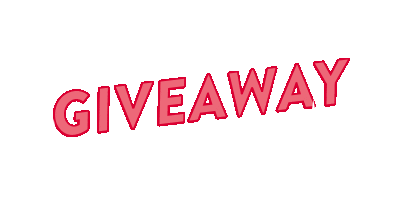 Goodreads: https://www.goodreads.com/book/show/75252673-grumpy-beignet-boss Purchase:
Amazon: https://amzn.to/40qfmBq B&N: https://www.barnesandnoble.com/w/grumpy-beignet-boss-melissa-chambers/1142871597?ean=2940186711643 iBooks: https://books.apple.com/ca/book/grumpy-beignet-boss/id6445210543 Kobo: https://www.kobo.com/es/es/ebook/grumpy-beignet-boss Google Play: https://play.google.com/store/search?q=Melissa+Chambers+Grumpy+Beignet+Boss&c=books&PAffiliateID=1011l35dV
Author Bio:
Melissa Chambers writes contemporary novels for young, new, and actual adults. A Nashville native, she spends her days working in the music industry and her nights tapping away at her keyboard. While she's slightly obsessed with alt rock, she leaves the guitar playing to her husband and kid. She never misses a chance to play a tennis match, listen to an audiobook, or eat a bowl of ice cream. (Rocky road, please!) She has served as president for the Music City Romance Writers and is the author of the Love Along Hwy 30A series, the Before Forever series (YA), and Courting Carlyn (YA).
Author Links:
https://melissachambers.com/ https://twitter.com/MelChambersAuth https://www.facebook.com/groups/393941391782459 https://www.instagram.com/melissachambersauthor/ https://www.facebook.com/MelissaChambersAuthor https://www.bookbub.com/authors/melissa-chambers https://www.amazon.com/Melissa-Chambers/e/B00MRU380K https://www.goodreads.com/author/show/6895435.Melissa_Chambers #secondchanceromance#amreading#bookfeature#bookbloggersofinstagram#romancenovels #allthebooks#romancereaders #romancereads#romancereadersofinstagram#romancelandia #neworleans #frenchquarter #steamyromance