Cover Reveal: Put Up Your Dukes for Breast Cancer Research with "Fight Like a Girl"
Sometimes, you have to stand up and fight...
Stand up and join the fight against breast cancer with the fantastic authors of this romance anthology. Then, take a chance in the giveaway of a $5 Amazon Gift Card Giveaway!
Book Details:
Fight Like a Girl: A Romance Anthology to Benefit Breast Cancer Research
From sizzle to spice, we've got all your romance needs covered! Dive into some amazing romance stories while supporting a very important cause! Included are 25 short stories of various romance genres including: contemporary romance, dark romance, romantic suspense and rom-com. Grab this limited time collection before it's gone forever!
FIGHT LIKE A GIRL is a romance anthology to benefit Breast Cancer Research in the US and Canada. This collection of short romance stories cannot be read anywhere else. 100% of the royalties will be split equally and donated to the US Breast Cancer Research Foundation & the Canadian Cancer Society-CIBC Run for the Cure, both charitable organizations dedicated to funding breast cancer research.
Authors included in this anthology: Anna B. Doe, B.L Olson, Brighton Walsh, Cassidy London, CM Albert, Crystal St-Clair, Daisy St. James, Dakota Willink, Diana Hicks, E.M Shue, Ellie Masters, Erin Cristofoli, Gabrielle G, Heather Slade, Jami Davenport, Kat Mizura, Lydia Michaels, M.L Broome, Maddy Lowe, Michelle Windsor, Mimi Flood, Patricia D. Eddy, Pepper North, Remy Reigns, Samantha A. Cole, Zoe York.
Amazon * B&N * Google * Kobo * Smashwords * Buy Link * Bookbub * Goodreads
Book Links:
Amazon: https://www.amazon.com/Fight-Like-Girl-Anthology-Research-ebook/dp/B0C1XXHTFW
Apple:
B&N: https://www.barnesandnoble.com/w/fight-like-a-girl-cassidy-london/1143332754?ean=2940166992161
Google: https://play.google.com/store/books/details?id=AjW4EAAAQBAJ
Kobo: https://www.kobo.com/us/en/ebook/fight-like-a-girl-20
Smashwords: https://www.smashwords.com/books/view/1377074
Buy Link: https://geni.us/FightLikeAGirl
Bookbub: https://www.bookbub.com/books/fight-like-a-girl-a-romance-charity-anthology-to-benefit-breast-cancer-research-by-dakota-willink-and-cm-albert
Goodreads: https://www.goodreads.com/book/show/127407548-fight-like-a-girl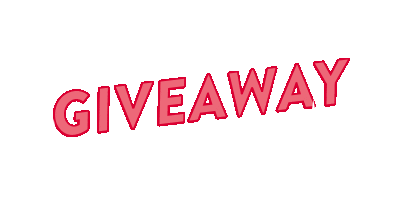 Follow the reveal HERE for special content and a giveaway!
https://www.silverdaggertours.com/sdsxx-tours/fight-like-a-girl-cover-reveal-and-giveaway
#charityanthology #breastcancer #womensupportingwomen #breastcancerjourney #romancereaders