"Cast" a Spell for Magical Fantasy with "Castelon" from Alyssa Roat
The sword of legend, ancient magic, and a dead man's secrets—together they could save Brinnie's world or end it forever.
Get swept away in the fantastical world of Alyssa Roat in her new novel, Castelon. The epic adventure concludes in the final book of the Wraithwood Trilogy, but the real question is...will Brinnie survive it?
If that wasn't excitement enough, join in the competition for a free $25 Amazon Gift Card in the giveaway below, ending on March 23, 2023!
Wave your wand and conjure up your own copy of this YA fantasy! Get caught up in the spell of...Castelon.
Book Details:
Castelon by Alyssa Roat (The Wraithwood Trilogy, #3) Publication Date: March 15th, 2023 Genres: Fantasy, Young Adult Synopsis:
Fifteen hundred years of Arthurian legend come to a head in the final installment of The Wraithwood Trilogy.
Brinnie barely escaped Mordizan with her life. Battered and broken in body and soul, she knows she's running out of time. And though she has discovered the identity of Mordred's bane, no one knows where to find the legendary weapon.
To discover the truth, she and Marcus must journey to Castelon and seek the aid of the Council. However, their actions at Mordizan brand them as enemies and war criminals. Between Mordred's armies engaged in full-scale war and the political machinations of the Council, Brinnie struggles to balance the battlefield and the courtroom while estates fall before Mordred's wrath.
As magic ravages her own body, threatening her survival, the allure of ancient, forbidden power
grows brighter. And only one man holds the knowledge of the weapon that could destroy Mordred once and for all-a man they buried in the gardens of Wraithwood.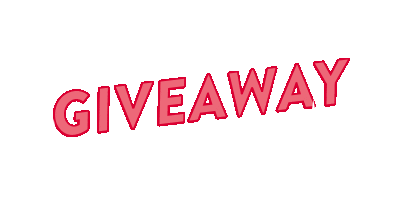 Goodreads: https://www.goodreads.com/book/show/75860300-castelon Purchase: Amazon: https://amzn.to/3Jvpkeh B&N: https://www.barnesandnoble.com/w/castelon-alyssa-roat/1142890430?ean=9781953957269
Author Bio:
Alyssa Roat has worked in a wide variety of roles within the publishing industry as an agent, editor, writer, and publicist. She is the managing editor at Mountain Brook Fire. She has held positions as the publicity manager for publisher Mountain Brook Ink, an associate literary agent at Cyle Young Literary Elite, an editor with Sherpa Editing Services, and a freelance writer with hundreds of bylines in local, national, and international publications. She holds a B.S. in Professional Writing from Taylor University. She would love to connect on Twitter, Facebook, and Instagram as well @alyssawrote. Author Links: https://alyssawrote.com/ https://www.facebook.com/alyssawrote/ https://www.instagram.com/alyssawrote/ https://twitter.com/alyssawrote https://www.goodreads.com/author/show/20538837.Alyssa_Roat #yafantasy #bookstagram #yabooks #booklover #bookworm #books #bookstagrammer #bookish #fantasybooks #fantasy #bibliophile #booknerd #yafantasybooks #readersofinstagram #booksbooksbooks #yalit #bookaddict #booksofinstagram #yabookstagram #bookphotography #reading #bookcommunity #yafiction #youngadultbooks #ya #ireadya #writersofinstagram #bookaholic #authorsofinstagram #yareads