Can the "Queen of Roses" Survive the Thorns?
A doomed love, a dangerous mission, and a kingdom on the brink of war…
Author Briar Boelyn certainly knows how to cast her heroine into a forest of piercing thorns from page one. See if the feisty Morgan Pendragon can tame the dark warrior fate places in her path while contending with the fiery Fae blood she is rumored to carry. But even if life's thorns don't pierce her heart...he just might.
The first in an action-packed new series brimming with magic, danger, and spellbinding slow-burn romance, Queen of Roses is perfect for fans of Holly Black, Jennifer L. Armentrout, and Sarah J. Maas.
And don't miss the Amazon Gift Card or FREE eBook giveaway below!
Book Details:
Queen of Roses by Briar Boleyn (The Once and Future Morgan Le Fay, #1) Publication Date: April 15th, 2023 Genres: Adult, Fantasy, Romance Synopsis: A cast-off princess…
Born into a life of duty and sacrifice, Morgan Pendragon's destiny has never been her own. Rumored to carry the tainted blood of the fae in her veins, her birthright is stolen from her when she is a mere child. Growing up in the shadow of her brother the king, she has been promised to the goddesses when she comes of age. So, when her brother commands that she seek out a fae weapon of legendary power, Morgan seizes the chance to break free from the chains of her fate.
A dangerous temptation…
As she travels, Morgan finds herself drawn into a strange group of outcasts, led by a dark and enigmatic warrior whose sharp wit and fierce beauty set her heart ablaze. But while Morgan struggles to reconcile her desires with her duty, she and her new comrades discover dangers that await them beyond anything in their wildest nightmares.
A slumbering kingdom awoken by blood…
Believed to have vanished generations ago, a fae kingdom dreaded by mortals is ascending once more, bound to reclaim what was lost by violence and bloodshed. As the fae world, with its intricate web of lies and mysteries, is slowly revealed to Morgan, she is led to the terrible realization that the secrets she carries in her blood make her a greater threat than she could ever have imagined. Goodreads: https://www.goodreads.com/book/show/63342028-queen-of-roses Purchase: Amazon: https://amzn.to/43w92cY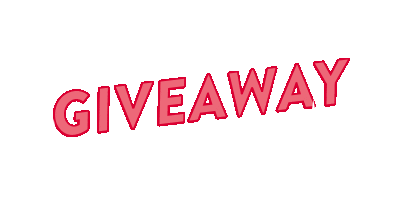 AUTHOR BIO:
Briar Boleyn is the fantasy romance pen name of USA TODAY bestselling author Fenna Edgewood. Briar rules over a kingdom of feral wildling children with a dark fae prince as her consort. When she isn't busy bringing new worlds to life, she can be found playing RPG video games, watching the birds at her bird feeder and pretending she's Snow White, or being sucked into a captivating book. Her favorite stories are the ones full of danger, magic, and true love. Author Links: https://briarboleyn.com/ https://www.instagram.com/briarboleynauthor/ https://www.bookbub.com/authors/briar-boleyn https://www.goodreads.com/author/show/23051424.Briar_Boleyn
#darkfantasyromance #fantasyromance #darkfantasy #darkfantasybooks #fantasybooks #author #darkromance #writer #amwriting #bookstagram #writing #amediting #writerslife #fantasyreaders #kindle #romancenovel #faeries #keepwriting #keepgoing #menageromance #darkreads