Can Romance Be Sweeter Than Revenge? Find Out in Felice Stevens' "Revenge is Sweet"
If this is still a game I'm playing…who's fooling whom?
From Lambda-Literary award winning author, Felice Stevens comes a story of finding the love you never dreamed possible, from the person who was right in front of you your whole life…but never noticed.
Join the giveaway for a $20 Amazon Gift Card, which ends on March 23rd, 2023! Enter below!
Book Details:
Revenge is Sweet by Felice Stevens Publication Date: March 6th, 2023 Genres: Adult, Contemporary, Romance
Synopsis: What do you do when your best friend runs off with your fiancée on your wedding day?
If you're me, Lyon Elliot, you don't get mad.
You get even.
Which means seducing my ex–best friend's younger brother, Miles Halloran.
The quiet one.
The man I've known all my life but never paid attention to.
The one I was told to stay away from because he's way too nice for someone like me. Maybe they're right.
But see, this is where it gets a little more complicated. Because the more time I spend with Miles, the more I like him.
Want him.
Now, I need him and his sweet smiles in my life.
Goodreads: https://www.goodreads.com/book/show/123003589-revenge-is-sweet Purchase: Amazon: https://amzn.to/3mMvWMf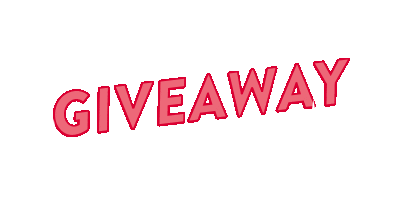 Author Bio:
Felice Stevens has always been a romantic at heart. She believes that while life is tough, there is always a happy ending around the corner. Her characters have to work for it, because just like life in NYC, nothing comes easy and that includes love. Felice is the 2020 Lambda Literary Award winning author in best Gay Romance. She lives in New York City and has way too much black in her wardrobe. If she's not writing, you'll probably find her watching reality TV or procrastinating on FB in her reader group, Felice's Breakfast Club. Author Links: https://twitter.com/FeliceStevens1 https://felicestevens.com/ https://www.facebook.com/felice.stevens.1 https://www.pinterest.ca/felicestevens/_saved/ https://www.instagram.com/FeliceStevens/ https://www.bookbub.com/authors/felice-stevens https://www.amazon.com/Felice-Stevens/e/B00MVNEDB6 https://www.goodreads.com/author/show/8432880.Felice_Stevens
#lgbtbooks #gay #bookstagram #book #books #lgbt #loveislove #reading #pride #booklover #bookworm #lesbian #romance #fantasy #lgbtq #queer #bookish #instabook #booknerd #bookaddict