Book Review: Travel to a Bold New World in Wesley Britton's "Third Earth"
Science fiction, yes...but so much more.
The author's quote hits the nail on the head in describing the fifth installment of the Beta-Earth Chronicles. Fans of Frank Hebert's Dune will love the rich and heavy details of Wesley Britton's Third Earth along with its exploration of what defines us.
The book takes a moment to warm up, but once it gains momentum, it travels at lightspeed, making it difficult to put down.
And while this is the fifth book in the series, the books can be thoroughly enjoyed as a standalone. Britton provides any needed background within the context of the introduction. Be aware, Britton's writing style may prove a bit wordy and sometimes dry to some readers.
If you enjoy "thinking" science fiction set in dramatic new worlds with fully-developed characters, set a course for Wesley Britton's Third Earth.
Enter the giveaway for some autographed copy of The Blind Alien from the author as well as some great swag below!
*I received a complimentary copy of this book in exchange for a fair and honest review.
Book Details:
Third Earth
by Wesley Britton
Publication Date: November 23, 2022
Genre: Sci-Fi
Synopsis:
For twenty years, Dr. Malcolm Renbourn and Tribe Renbourn faced adventure after adventure, struggle after struggle on Beta-Earth.
Now, Renbourn and five of his Betan wives are forced to cross the multi-verse once again, this time to the strange world called Cerapin-Earth. After startling and frightening physical transformations, the altered Renbourns meet two new kinds of humanity. One is the dominant pairs who are able to share thoughts and sensations at the same time. The other are the nams, single-bodied people the pairs deem defective mono-minds. As a result, nams are exiled from the overpopulated cities of pyramid hives.
Tribe Renbourn must join the outcasts and teach them they are as worthy of love and acceptance as any unkind pair. But helping the nams learn how to stand up for themselves ultimately leads to a catastrophic war. At the same time, Cerapin scientists plan another multi-versal jump that must also end in a costly disaster. Along the way, two sexy spies complicate everything.
On a world where technology is worshiped like a religion, how can the nam rebels overcome the superior armaments of the pairs using primitive weaponry? While this conflict brews, Tribe Renbourn explores what it means to be human in ways they never expected. Will their epic end like it began, forced to sacrifice themselves to save a doomed city?
Amazon Buy Link: https://www.amazon.com/Third-Earth-Sci-fi-adventure-ebook/dp/B0BN8PJ4KW/
The book will be on sale for $0.99.
Excerpt
From that point forward, I felt like I had been stunned stupid. I felt like my head and gut had been kicked by an Alphan mule shod with spiked iron shoes. Jolbar and I were left to our empty quarters. Just the two of us traipsed down to the other room each morning. Obviously, much less could be accomplished. Other than when Jolbar translated anything I had to say about Alpha-Earth and offered her help translating some of the Alman language texts on the pads, most of our time focused on teaching me how to speak the local lingo. As time went by in those measureless moons, my education went by very quickly, but I was very much a hollow man, mostly going through the motions, doing what I had to do and absolutely nothing I wanted to do. I didn't count the days and nights because I simply didn't care. One day so many doors opened when a male pair stopped by our quarters and asked to speak about a few ideas. That was when we met the Onab brothers, Onab El and Onab Le. I freely admit, I was impressed by them on sight. Even though I was no master of reading Cerapin facial expressions, I saw faces that inspired confidence. The brothers had thicker than usual eyebrows, dark, penetrating sea-blue eyes, and I presumed Cerapin females would have found the pair quite attractive. Their headbands were more ornamental than I'd seen on others. Each was decorated with strings of small jewels around their talisman pouches. They wore intricately artistic long metal bracelets on their forearms. They had bodies that showed an athleticism that balanced well with a maturity and intelligence hard to miss. So, what were their ideas?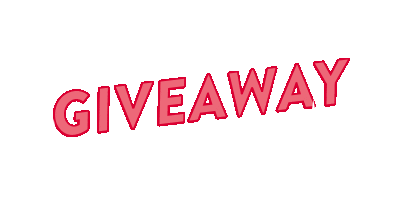 Author Bio:
Dr. Wesley Britton is the author of four non-fiction books, Spy Television (2003), Beyond Bond: Spies in Fiction and Film (2005), Onscreen and Undercover: The Ultimate Book of Movie Espionage (2006), and The Encyclopedia of TV Spies (2009).
Starting in fall 2015, his science fiction/ mystery/ espionage series, The Beta-Earth Chronicles debuted with the ground-breaking The Blind Alien. Throughout 2016 to 2019, 4 sequels followed including The Blood of Balnakin, When War Returns, A Throne for an Alien and The Third Earth.
Return to Alpha is Wesley's first stand alone novel and Alpha Tales 2044 is his first collection of Beta-Earth short stories. Then Behind Alien Lines came and there is a new collection in the works.
Britton earned his doctorate in American Literature at the University of North Texas in 1990. From 2007 to 2015, he was co-host of online radio's "Dave White Presents" broadcast over KSAV.org. For DWP, Wesley contributed interviews with authors, musicians, actors, and many entertainment insiders.
Wesley taught English at Harrisburg Area Community College until his retirement in 2016. Blind due to the progressive genetic disease retiniteous pigmentosa. Wesley served on the Board of Directors for Vision Resources of Central Pennsylvania for 14 years. He has been writing book reviews for sites like BlogCritics.org and BookPleasures.com for nearly 30 years.
The Blind Alien won the 2020 Recommended Read award from Author Shout.
Alpha Tales 2044 won Recommended read 2021 from Author Shout.
Author Links:
If you love everything spies, double agents, Bond and espionage, then check out Wesley's Secret Dossier.
https://spywisesecretdossier.com
Find out more about the Beta-Earth Chronicles at:
https://www.drwesleybritton.com
Sign up for our monthly Beta-Earth newsletter to get all the news of the multi-verse, get some seriously cool freebies, and stay in contact with Wesley.
Follow Wesley Britton's Beta Earth Chronicles Facebook page:
https://www.facebook.com/BetaEarthChronicles
View the snazzy Beta Earth Chronicles videos at:
https://www.youtube.com/watch?v=m8rrP2warHc
#scifibooks #scifi #sciencefiction #bookstagram #sciencefictionbooks #scififantasy #books #scifiart #scifibook #fantasybooks #booklover #scifiworld #scifigeek #bookworm #scifinovel #readersofinstagram #booknerd #scifiauthor #bookstagrammer #fantasy #bookish #bibliophile #scifiwriter #scifiartwork #scifimovies #booksbooksbooks #booksofinstagram #reading #book