Book Review: Paul Swingle Fleshes Out the Challenges of Human Relationships in "Silhouette"
Recent years have drastically altered how we interact with other people. Our knowledge of the person on the other side of the exchange was limited to what we could see and hear within a 12-15 inch screen. We could not hear what the other person was saying if the mute button was engaged. We could not see beyond the dress shirt and tie in the frame to the wrinkled sweat pants. We were asked to place stock in the picturesque rolling ocean waves in the virtual background—the lines of reality blurred. Searching for depth in a two-dimensional interaction challenged human relationships.
Paul Swingle's Silhouette brought those familiar challenges to mind as his main characters struggle to interact with each other but are limited to what they can see and hear—silent silhouettes in the uncertain light of night.
The book unfolds almost as a conversation between Jim. a widowed lawyer, and Gladys, a lonely woman struggling with herself. Even if neither realize it, they are seeking a sliver of hope through the darkness—light in the dark of night—a feeling all-too-familiar to many readers. Hope takes form as each spies the other's silhouette and a beautiful exchange unfolds throughout the course of the book.
Separated by distance and their own personal barriers, Jim and Gladys struggle to make a "real" connection. The true connection each makes might be the connection each makes with themselves as they confront their personal demons and limitations. The author's masterful choice to create this physical divide allows the story to focus on what all good stories should—the characters.
A truly excellent tale is not crafted with talking heads fumbling about on the page as events unfold around them. Great stories ARE character, and Swingle's novel is very much a rich tapestry woven through with the threads of his main characters. It does not have the typical flow of most novels, sometimes reading like an awkward conversation of a first date. And though the language is beautiful with raw feeling, some readers may struggle with the novel's construction.
It is still a worthy read, a novel to challenge us to perhaps connect with ourselves in order to inform our relationships with others—to flesh out the "silhouette" we present to each other on our feeds, reels, and posts.
Take part in the tour-wide $10 Amazon or Barnes & Noble Gift Card giveaway opportunity from the author below!
* I was provided with a complimentary copy of this book in exchange for a fair and honest review.
Book Details:
Silhouette
by Paul G. Swingle
Publication Date: August 5, 2021
Genre: Psychological Fiction; Romance
Synopsis:
On the night of a blue moon, while walking his dog, middle-aged widower Jim sees Gladys on the roof of a neighboring apartment building and is inspired to speak with her. There's just one problem: she can't hear him.
Indeed, Jim isn't even sure that Gladys truly exists—that she isn't just a rooftop patio umbrella silhouetted against the moon. Hampered by debilitating social anxiety, he cannot work up the courage to even wave.
Yet Jim returns to the same spot night after night, and Gladys—who is indeed real—sees him and becomes equally interested. She even contributes to their "conversation," though he cannot hear her either. And while Gladys struggles with her own demons—self-loathing and depression—she is lifted by Jim's attention, even as she describes how difficult her life has been.
Two characters, driven by sadness and a longing to connect. Will they?
Amazon: https://www.amazon.com/Silhouette-Paul-Swingle-ebook/dp/B09C2X6SRY?ref_=ast_author_dp#detailBullets_feature_div
Goodreads: https://www.goodreads.com/book/show/61878792-silhouette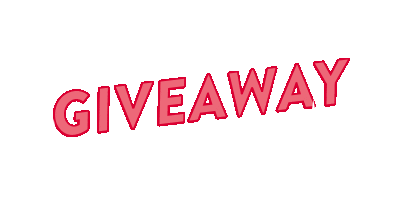 Author Bio:
Dr. Paul G. Swingle can be considered one of the founding fathers of Clinical Psychoneurophysiology, one of a select few, directly responsible for bringing Neurotherapy out of university labs and clinics to the general populace in the 1980's.
His academic positions include, Professor of Psychology at the University of Ottawa from 1972 to 1997, Lecturer in Psychiatry at Harvard Medical School from 1991 to 1998, Associate Attending Psychologist at McLean Hospital (Boston), Head of the Clinical Psychophysiology Service McLean Hospital (Boston). Professor Swingle was also Clinical Supervisor at the University of Ottawa from 1987 to 1997 and Chairman of the Faculty of Child Psychology from 1972 to 1977. Dr. Swingle is a Registered Psychologist in British Columbia and is Board Certified in Biofeedback and Neurotherapy. He is actively involved in research and practice. His numerous publications including nine books and numerous peer reviewed journal publications.
#psychologicalfiction #bookstagram #fiction #writing #books #readersofinstagram #reading #booksofinstagram #novel #romance #booklover #writersofinstagram #booknerd #bibliophile #bookrecommendations #bookworm #goodreads #author #newbooks #book #booksbooksbooks