Book Review of "Prophetic Dreams: A Curse or a Legacy"
Today we review Prophetic Dreams by Alfreða Jonsdottir and don't miss the author's $10 Gift Card giveaway below!
I've always placed great stock in the saying "books are you passport to the world." Even better, they are also time machines, whisking readers away to bygone eras.
In Alfreða Jonsdottir's historical fiction, Prophetic Dreams, readers can experience both as they are drawn into the story of Gudrun Osvifsdottir, a young Icelandic beauty, as the haunting visions of sleep soon become her chilling reality.
The setting of Prophetic Dreams immerses the reader in the beautiful lands of ancient Iceland. Jonsdottir's rich details create vivid images in the reader's mind as Gudrun's story begins to unfold.
Gudrun is set apart from the other girls by her beauty, sought after by nearly every eligible young man in the village—but the author takes care not to paint her just as an historical "Mean Girl." In her heart of hearts, she just wants what most young girls want—to belong—a wholly relatable theme for most readers. But soon, the reader is pulled into a mystery as something else begins to set the beautiful Gudrun apart.
Some of the words and phrases used by the author in this book may be completely foreign those unfamiliar with the language. The author does keep this in mind, however, and provides explanation at the back of the book. Some readers may find the need to refer to the appended material off-putting, but I did not find it to detract interest from the story.
I appreciated the author's deft weaving of Icelandic mythology into the fabric of the tale. As a fan of myths and legends in any flavor, I found it to add another enjoyable layer to the story. The story does experience some disjointed sections but always manages to bring the reader back to where they need to be.
If you are a fan of strong heroines and historical fiction tinged with mystery and woven into the culture of faraway lands, you will enjoy Prophetic Dreams by Alfreða Jonsdottir's.
* I received a copy of this book in exchange for a fair and honest review.
Book Details:
Prophetic Dreams: A Curse or a Legacy
by Alfreða Jonsdottir
Publication Date: November 18, 2022
Genre: Historical Fiction
Synopsis:
Gudrun Osvifsdottir, Prophetic Dreams' willful protagonist, is not only renowned for her beauty and intelligence, she is also thought to be the best catch in the district. Headstrong and spoiled by her adoring parents, she yearns for female friendship. Growing up on a tenth-century farm in an isolated region in Iceland, she cannot understand why the few girls living in her district have persistently avoided her. On the other hand, all eligible males compete for her recognition. Basking under their high-spirited attentiveness, she soon convinces herself the only reason she is ignored by her peers is because they are jealous of all the attention bestowed on her by the male population. This protective shield may guard her growing ego, but it soon sets her further apart from the other females that live in her area.
Pagan Icelanders believed dreams foretold the future. Haunted by nightmares, her parents enlist the nation's most famous seer to translate them for her. A melodramatic young girl, her emotions are soon stirred into a frenzy by his interpretation.
As foreshadowed, tragedies do occur. One death is even rumoured to be the result of black magic. Later, a misunderstanding and silent accusations create a slow pyroclastic flow of vengeance. Will the stakes be too high for our protagonist? Will she lose the one man she admires and respects more than any other?
Author Bio:
I was born and raised in a small farming community in the Interlake area of Manitoba, Canada. This settlement was originally pioneered by both my paternal and maternal grandparents from Iceland. Mainly an agrarian society, their homeland had experienced volcanic eruptions and years of harsh weather conditions which had rendered many farms useless. Crowded conditions ensued which created starvation, illness was running rampant, forcing many to emigrate to North America. Most did not want to leave, but they felt there was no other choice. The new world held much promise of a better life which they embraced with hard work while clinging to their own culture, creating communities with fellow Icelandic emigrants.
With them they brought their love of books and stories such as the Icelandic sagas. The Laxdæla Saga remains my favorite because it focuses on some extraordinary women who have inspired me to write their stories. My three novels are works of fiction that are drawn from real people... women that actually existed. Each female protagonist is a very different character, yet their stories are as relevant today as they were over 1000 years ago.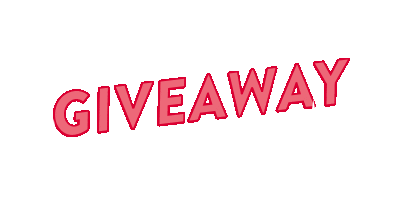 #historicalfiction #bookstagram #books #booklover #bookworm #bookish #bookstagrammer #fiction #bookreview #booknerd #bibliophile #booksofinstagram #history #reading #book #readersofinstagram #booksbooksbooks #historical #historicalromance #bookrecommendations #bookaddict #writersofinstagram #historicaldrama #authorsofinstagram #romance #amreading #novel #fantasy #read #bookcommunity #myths #legends #Iceland