Book Review: Kevin R. Doyle's Gritty P.I. Novel is a "Clean Win"
Gritty and hard-hitting—two words to describe Kevin R. Doyle's main character, Sam Quinton, and the new mystery that finds the former wrestler turned private investigator embroiled in a horrific murder case.
Things are rarely clean when politics are involved. In Kevin R. Doyle's new book, Clean Win, it's no different. His gruff main character returns, but this time he's tasked with unraveling the truth behind the murder of a young woman.
Quinton is a rough and ready hero. Fans of Raymond Chandler's Philip Marlowe or Mike Faricy's Dev Haskell, will keen to Doyle's main character. Like his personality, Quinton's language can be a little rough at times, so be prepared for colorful language.
Doyle's plot moves quick, attacking the action right away, like a diving elbow drop. Like Sam, you'll find yourself drawn into the plot almost immediately. For the reader, it comes from Doyle's tight and clever writing. For Sam, it's a matter of solving the case or tapping out—of everything. Someone doesn't want him to solve Laura Mosby's murder.
With life and career on the line, he is thrust into an investigation muddied by political ties and messy relationships that almost make Sam feels like he's pinned to the mat. With the countdown on, you'll find yourself on the edge of your seat. An engrossing read for fans of P.I. fiction—it's a Clean Win.
Join in the tour-wide giveaway for a $10 Amazon or Barnes & Noble gift card below!
*I was provided with a complimentary copy of this book in exchange for a fair and honest review.
Book Details:
Clean Win
by Kevin R. Doyle
Publication Date: March 14, 2023
Genre: Private Investigator Mystery; Traditional Detective Mystery
Synopsis:
Laura Mosby is like a lot of young women, working in a job she doesn't like, looking for a way out, and doing her best to enjoy her privacy. When she dies a violent death at the hands of an intruder, it's at first brushed off as a standard homicide. But when Lieutenant Santiago, the supervising detective, comes across evidence linking her death to a local politician, he begins to see the faint threads of a much nastier scheme. Desperate to shield his people from potential harm, he turns to Sam Quinton, full-time gym owner and part-time private investigator, to help solve Laura's murder and help the police department evade the wrath of City Hall.
Amazon: https://www.amazon.com/Clean-Win-Sam-Quinton-Mystery/dp/1684920779/ref=sr_1_1?crid=1V6ZD85ZW97VU&keywords=clean+win&qid=1680593524&sprefix=clean+win%2Caps%2C110&sr=8-1#customerReviews
Goodreads: https://www.goodreads.com/book/show/75696826-clean-win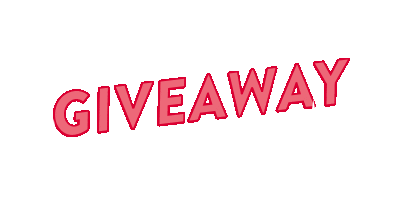 Author Bio:
A high-school teacher, former college instructor, and fiction writer, Kevin R. Doyle is the author of three crime thrillers, The Group, When You Have to Go There, and And the Devil Walks Away, published by The Wild Rose Press, and one horror novel, The Litter, published by Night to Dawn Magazine and Books. He's also the author of the Sam Quinton series, published by Camel Press. The first Quinton book, Squatter's Rights, was nominated for the 2021 Shamus award as Best First PI Novel. The second book, Heel Turn, was released in March of 2021, followed by book three, Double Frame, in March of 2022. More information can be found at kevindoylefiction.com.
#bookreview #crimethriller #writerslife #mysterybooks #crimewriter #author #authorsofinstagram #bookaddict #psychologicalthriller #writersofinstagram #writer #writingcommunity #whodunnit #hardboiled #novel #currentlyreading #amwriting #bookblogger #bookcommunity #crimefictionbooks #movie #mysterynovel #detectivefiction #film #crimefictionaddict #bookrecommendations #filmnoir #laportarossa #igreads #thrillers