In the "Mood" for a Cute Kids' Book? Motor to Your Local Bookstore for "Moody Cars"
Freewheeling! Full of feelings! Traveling near and far. HONK if you see me. I'm a moody moody car!
Are you cruising the bookstore aisles for a cute children's book to help your child explore the concept of feelings? Well, you've got the green light with Dr. Eileen Kennedy's Moody, Moody Cars.
With bright illustrations and delightful classic cars with anthropomorphic features, it's a new spin on helping your child navigate the road map of life and feelings.
Book Details:
Moody, Moody Cars
by Eileen Kennedy-Moore, PhD
Publication Date: April 26, 2022
Genre: Children's Concept
Hop in and ride along as our auto-friends personify the twists and turns of feelings. This rhyming picture book shares various expressive classic cars and invites readers to figure out the emotions, from excited to angry and more, behind the facial expressions. This is a playful, approachable way to teach kids about feelings and emotions and to develop an essential skill as kids travel along in their social world.
An answer key in the back to help readers identify all of these moody, moody cars; included are a 1956 Jaguar XK-0, a 1948 Delahaye, a 1959 Buick Electra, a 1965 A.C. Cobra, a 1938 Delage Coupe, a 1956 Buick Centurion, a 1955 Indianapolis, a 1938 Bugatti 57SC, a 1939 Buick Model 40, and a 1929 DuPont LeMans.
Why Kids Need Moody Moody Cars
Young children deal with many of the same emotions that adults do. Children get angry, sad, frustrated, nervous, happy, or embarrassed, but they often don't have the words to talk about how they're feeling. Instead, they sometimes act out these emotions in very physical and inappropriate ways.
Parents and teachers can use Moody Moody Cars to help their children understand and express their emotions in healthy ways.
Being able to read emotions in ourselves and others is like having a GPS for life.
Research tells us that children who are better at understanding facial expressions of emotions are also:
Better liked by their peers

Less likely to act out aggressively, and they

Do better in school.
One study found that children's ability to interpret facial emotions at five years of age predicts how well they do socially and academically--even four years later (Izard et al. 2001).
Research also shows that talking about feelings, practicing labeling them, and discussing their causes can help children increase their understanding of emotions in themselves and others (Yuill & Little, 2018).
In this quirky, joyful picture book, classic automobiles come alive to express a range of feelings, from excited to angry. Young readers, their parents, and teachers can simply admire some really cool cars, or they can also dive deeper into the engine of emotional understanding that helps drive us all toward personal well-being, healthy relationships, and educational progress.
Zoom down to your local bookstore or online retailer to purchase Moody Cars! Then zoom down to the blast-wide $20 Amazon or Barnes & Noble Gift Card giveaway below!
Excerpt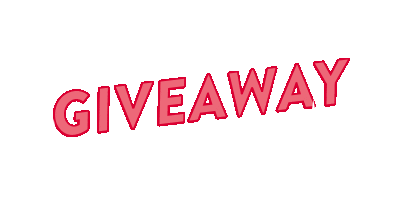 Author Bio:
Eileen Kennedy-Moore, PhD, is an author and clinical psychologist, based in Princeton, NJ. Her most recent books for children are Moody Moody Cars and Growing Friendships: A Kids' Guide to Making and Keeping Friends (co-authored with Christine McLaughlin). She has also written or co-authored four books for parents: Kid Confidence, Smart Parenting for Smart Kids, The Unwritten Rules of Friendship, and What's My Child Thinking? She is the professor for an audio-video series from The Great Courses, called Raising Emotionally and Socially Healthy Kids.
A trusted expert on parenting and child development, Dr. Kennedy-Moore serves on the advisory board for Parents magazine, and her blog, Growing Friendships on Psychology
Today, has over 4 million views.
Dr. Kennedy-Moore has been a featured guest on Live with Kelly and Ryan, The Today Show, Good Day Philadelphia, and dozens of major radio shows and podcasts. She has
been interviewed and quoted in numerous newspapers and magazines, including The New York Times, The Washington Post, The Chicago Tribune, Parents, Real Simple,
Working Mother, and Woman's Day.
She and her husband have four children. Learn more at EileenKennedyMoore.com or DrFriendtastic.com (for children).
Author Links:
https://www.instagram.com/psychauthormom/
https://www.facebook.com/Eileen.Kennedy.Moore.PhD.Author/
https://www.linkedin.com/in/eileenkennedymoore/
https://twitter.com/psychauthormom
#childrensbooks #kidsbooks #bookstagram #books #illustration #picturebooks #kidlit #childrensbookillustration #kidsbookstagram #reading #booksforkids #picturebook #children #raisingreaders #childrensbook #childrensbookstagram #kids #booklover #bookworm #art #storytime #childrensliterature #book #kidlitart #illustrator #author #kidsbookswelove #read #readaloud