Become "Enchanted" with New Historical Romance from USA Today Bestseller Violetta Rand
Fall under the spell of USA Today Bestseller, Violetta Rand, and become enchanted with her newest historical romance, The Highlander's Enchantress.
Read the excerpt below, then don't miss your chance to win a $15 Amazon Gift Card in the blitz-wide giveaway!
Book Details:
The Highlander's Enchantress by Violetta Rand Published by: Entangled: Amara Publication date: May 29th 2023 Genres: Adult, Historical, Romance Synopsis:
If her cruel and domineering father were to be believed, Kali Bane is the worst of women. Defiant. Independent. Were it not for her beloved younger sisters, she would have sought her freedom long ago. When she refuses to wed an old, wine-soaked English lord, her father bans her to the McKay clan in the Highlands, warning them that she's a witch. There is no welcome at the McKay castle—only an aging laird prone to fits of temper who believes that Kali is, in fact, a witch. A sorceress. Here she is little more than a hostage, kept from sight from almost all but Adam McKay, the laird's son, whose hypnotic green eyes make her long for something forbidden. It's almost enough to make her abandon all thoughts of escape. Kali is the only one who can protect her sisters from their father's greedy machinations. But the longer she remains imprisoned in the McKay tower, the more Kali and Adam realize there are other forces at play. They're both pieces in a silent, terrible game that could destroy everyone they've ever loved…including each other. Goodreads: https://www.goodreads.com/book/show/136265574-the-highlander-s-enchantress Purchase: Amazon: https://amzn.to/3MYgwz7 B&N: https://www.barnesandnoble.com/w/the-highlanders-enchantress-violetta-rand/1143393665?ean=9781649375582 iBooks: https://books.apple.com/fr/book/the-highlanders-enchantress/id6448289263 Kobo: https://www.kobo.com/ca/en/ebook/the-highlander-s-enchantress
Excerpt
He tugged their joined hands onto his lap so she had to turn and face him again. "Live."
"Live?"
"Thrive."
"Aye." She seemed to understand now.
"Prosper, regardless of yer circumstances. What better way to spit in the bastard's eye?"
She rewarded him with a soul-warming smile—soul-stealing, really. Pretty white teeth, each one a precious pearl, and perfectly formed lips stole his attention. And the sound of her tinkling laughter…
He was doomed. Cast into the pits of agony because this untouchable—forbidden—woman stirred something inside him that had long been dormant. Perhaps never there before. There were dozens of local lasses worthy of his affection and respect, but they all paled in comparison to this striking woman. She was fire and ice, sunlight and moonlight, sweet and bitter, and any other paradox his addled mind could create.
"Why are ye staring at me?" she asked, appearing uncomfortable.
"I hold ye in the highest esteem, lass—yer tenacity and iron will to survive."
Again, her features softened at his words. Aye, he'd have to tread carefully with this one. She missed little if anything. If only he could reach out and caress her cheek—provide comfort and reassurance with tender kisses.
For a brief moment he forgot himself and leaned closer, his mouth hovering just above hers. Adam's heartbeat intensified, and his mind swirled with anticipation of what she would taste like. What it would feel like to hold her in his arms? But as their gazes clashed, he remembered her words, how men always wanted something… Damn it, she was beautiful and smelled so lovely and looked so perfect.
Be the honorable man ye were raised to be…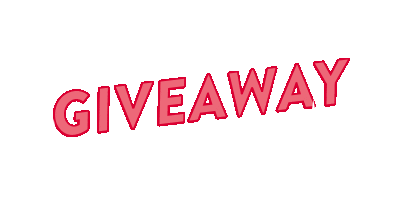 Author Bio:
USA Today Bestselling author Violetta Rand was raised in Corpus Christi, Texas, and spent her childhood reading, writing, and playing soccer. After meeting her husband in New England, they moved to Alaska where she spent a decade working as a scientist before quitting her day job to pursue her dream as a full time writer. Violetta still lives in Alaska and spends her days writing evocative romance. When she's not reading, writing, or editing, she enjoys time with her husband, pets, and friends. Author Links: https://twitter.com/ViolettaRand https://www.facebook.com/violettarandromance https://www.goodreads.com/author/show/6952559.Violetta_Rand
#historicalromance #bookstagram #romance #historicalfiction #romancebooks #booklover #books #romancereader #bookstagrammer #regencyromance #bookish #romancenovels #romancestagram #bibliophile #booknerd #bookworm #historicalromancenovel #perioddrama #perioddramas #historicaldrama #thcentury #authorsofinstagram #book #romancereads #romancereadersofinstagram #bookaddict #costumedrama #historical #booksbooksbooks #historicalfashion