Are You Ready for a Close-Up with Melanie Summers: Check Out "A Hollywood Ending"
When life hands you heartbreak, grab a sexy bodyguard…
Love your contemporary romance sprinkled with a little spice? Then get ready for a close-up with author Melanie Summers and her new title, A Hollywood Ending. Come for the excerpt, stay for the $100 Amazon Gift Card Giveaway—both below!
Book & Author Details:
A Hollywood Ending by Melanie Summers Publication Date: August 10th, 2023 Genres: Adult, Contemporary, Romance Synopsis:
America's sweetheart Courtney Bennett had it all – fame, fortune, and a doting husband in one of Hollywood's most powerful men. But when he trades her in for a younger actress, Courtney's world topples down around her.
With paparazzi on her tail and nowhere to turn, she hides away in a secluded cabin in Colorado with her new (and deliciously hot) bodyguard, Damien Young.
As Courtney strives to rebuild her shattered heart, she finds herself drawn to Damien, the man determined to get her back on her feet again.
But as a man of honor, Damien won't take advantage of a woman in such a vulnerable state, no matter how undeniable their chemistry is.
Author's Note: A Hollywood Ending is a sizzling, opposites-attract romance. It's much spicier than a regular Melanie Summers rom-com so you may want to grab a fan (or maybe a glass of cold milk). Goodreads: https://www.goodreads.com/book/show/179934448-a-hollywood-ending Purchase: Amazon: https://amzn.to/47kNMZH
Excerpt


She ripped the warm center out and popped it in her mouth. "Mmmmm. Wow. White bread with real butter." Sighing, she added, "You have no idea how long it's been."
"Quite a while, I'm guessing."
"I've basically been hungry for the last decade. For real. And this is sssoooo damn good."
Damien watched her, his body responding as she closed her eyes and dragged her tongue across her lips. He cleared his throat and turned his gaze to the sunset for a moment. He could not allow himself to react like that to her. No matter how drawn to her he was. Glancing at the table, he looked for a way to distract himself. Picking up the bowl of mushrooms, he said,
"More mushrooms, Ms. Bennett?"
"You know what, Mr. Young? I will have more mushrooms." She tilted her head and gave him a thoughtful look. "But first, I need to thank you for taking such good care of me today. I know it's not your job—carrying me around, feeding me, and listening to me go on about my life and my crappy marriage."
"I'm happy to help however you need."
She wiggled her eyebrows in the most lecherous way imaginable and said, "However I need, hmmm?" Then she giggled a full-on fit of laughter, her drink sloshing in her glass as she held it in front of her mouth. "Oh god, you should see your face!"
He slapped on a smile, recovering quickly from the direction his thoughts had plummeted. Dragging them back from the gutter, he smiled at her and spooned a huge helping of mushrooms onto her plate. "Here you go, Ms. Bennett."
She sighed, her laughter dying out. "You're no fun, you know that? I was just teasing."
His entire body agreed with her assessment. Doing nothing was not fun at all. But he refused to look at Ms. Bennett anywhere other than those startlingly green eyes, and definitely not lower, where she was sliding the pendant from her necklace back and forth on the chain. Back and forth. Just above her cleavage.
It was going to be a long night.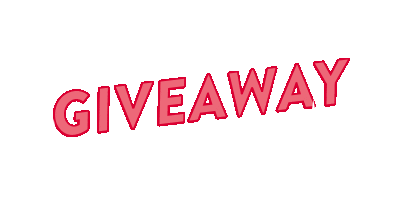 Author Bio:
Melanie Summers also writes steamy romance as MJ Summers. Melanie made a name for herself with her debut novel, Break in Two, a contemporary romance that cracked the Top 10 Paid on Amazon in both the UK and Canada, and the top 50 Paid in the USA. Her highly acclaimed Full Hearts Series was picked up by both Piatkus Entice (a division of Hachette UK) and HarperCollins Canada. Her first three books have been translated into Czech and Slovak by EuroMedia. Since 2013, she has written and published three novellas, and eight novels (of which seven have been published). She has sold over a quarter of a million books around the globe. In her previous life (i.e. before having children), Melanie got her Bachelor of Science from the University of Alberta, then went on to work in the soul-sucking customer service industry for a large cellular network provider that shall remain nameless (unless you write her personally - then she'll dish). On her days off, she took courses and studied to become a Chartered Mediator. That designation landed her a job at the R.C.M.P. as the Alternative Dispute Resolution Coordinator for 'K' Division. Having had enough of mediating arguments between gun-toting police officers, she decided it was much safer to have children so she could continue her study of conflict in a weapon-free environment (and one which doesn't require makeup and/or nylons). Melanie resides in Edmonton with her husband, three young children, and their adorable but neurotic one-eyed dog. When she's not writing novels, Melanie loves reading (obviously), snuggling up on the couch with her family for movie night (which would not be complete without lots of popcorn and milkshakes), and long walks in the woods near her house. She also spends a lot more time thinking about doing yoga than actually doing yoga, which is why most of her photos are taken 'from above'. She also loves shutting down restaurants with her girlfriends. Well, not literally shutting them down, like calling the health inspector or something--more like just staying until they turn the lights off. She is represented by Suzanne Brandreth of The Cooke Agency International. Author Links:
https://mjsummersbooks.wordpress.com/ https://twitter.com/mjsummersbooks https://www.instagram.com/mj_summers_author/ https://www.facebook.com/MJSummersAuthorPage https://www.goodreads.com/author/show/17105602.Melanie_Summers
#contemporaryromance #bookstagram #romance #romancebooks #kindleunlimited #booklover #romancenovel #bookish #authorsofinstagram #romancereader #bookstagrammer #mustread #romancenovels #romancereads #adultromance #books #bookworm #kindle #valentineprlm #eroticromance #bookaddict #newrelease #bibliophile #romancebookaddict #readersofinstagram #lovestory #romanticsuspense #romanceauthor #love