An Ancient Monastery & A Curse: Find Them Both in "The Charterhouse of Evil"
More than Men at Work comes from a land down under. Prepare yourself from thrilling chills from award-winning supernatural thriller author, Janice Tremayne.
The Aussie author has, once again, taken readers on a spine-tingling ride through the paranormal with The Charterhouse of Evil, the shocking fifth book in the Haunting Clarisse supernatural horror
series.
If you like bold characters, adrenaline-spiking investigations, and jaw-dropping twists and turns, then you'll love Janice Tremayne's malevolent tale.
Read the excerpt below, if you dare. Then take your chance to win Infant Spirits, Book 4 of the Haunting Clarisse Series, in the tour-wide giveaway below!
Book Details:
The Charterhouse of Evil
by Janice Tremayne
Genre: Supernatural and Suspense Horror
Publication Date: October 4, 2022
Synopsis:
Bound to life old and new, the sins of the departed still haunt her. When wickedness infects the innocent, can she see the curse undone?
Western Australia. Clarisse Garcia is ready to return stronger than ever. With her husband by
her side, the plucky spirit hunter is back on familiar territory with an assignment for Benedictine monks. And now she's out to vanquish whatever evil is plaguing the monastic village that caused orphans to mysteriously die.
With what could be a voracious demon on her hands, Clarisse partners up with a man who grew up in the local orphanage to investigate suspicious activities. And as they dig through the
monastery's shrouded history, she discovers that some of these servants of God might not be
as benign as they claim… and she may be their next quarry.
Can this driven woman end the impiety before more lives are sent to the grave?
Excerpt


Detective Ramsey flung the door open, the doorknob etching into the paster wall. He didn't care about this room of horrors.
It was still a crime scene with broken police tape on the floor after all these years. No one had entered this room since they had found the monk's body sprawled on the floor in a fetal position, his hands reaching for the sky as though announcing himself to his creator in his dying moments. But the detective thought it was a naïve end, as the priest had been charged with the murder of a boy in 1970. He was a criminal. A paradox to think a murderer could enter the kingdom of heaven.
"The white marking on the floor is where the priest was found dead," Detective Ramsey said.
Clarisse tentatively stepped into the room. She felt something morbid.
"Death lives here," she said.
"What do you mean?" the detective asked.
"Whoever died here never left. His soul remains, I mean."
"His spirit occupies the room?" The detective raised his eyebrows.
"The monk died a shallow death, questioned his faith, and held his hands up to the Lord to save him." She paused, held her palms in front of her, and closed her eyes. "But it was too late. He had already traded his soul with the demon and knew it."
"A desperate attempt to avoid the confines of hell?"
Clarisse nodded. "In our hour of death, the truth always comes out, Detective. All the things we lust for in the immortal world become insignificant. Because it's in our last minutes, as we cling to life, that we realize we have a soul."
The detective placed his hands in his pocket. "I don't know what to make of that, Clarisse. You're saying we learn about the afterlife in our hour of death?"
"Yes, even nonbelievers come to terms with that."
"And that is more frightening than death itself? To think that there is life after death?"
"And then Detective, it is too late to reverse the course of your life."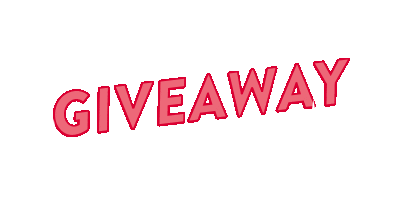 Author Bio and Links:
Janice Tremayne is an award-winning supernatural horror writer from Australia. Her acclaimed novel, Haunting Hartley, was a finalist in the Readers' Favorite 2020 International Book Awards in fiction-supernatural and was awarded the distinguished favorite prize for paranormal horror at the New York City Big Book Awards. She was recently awarded the silver medal at the IPPY Awards 2021 Australia/New Zealand/Pacific Rim – Best Regional Fiction and the Wishing Shelf Independent Book Awards 2020 Bronze Award in Adult Fiction.
Janice is an emerging Australian author who lives with her family in Melbourne. The Haunting Clarisse series has regularly reached number one in the Amazon kindle rankings for Occult Supernatural, Ghosts and Haunted Houses, and British Horror for hot new releases/bestsellers. Janice is well-versed in her cultural superstitions and how they influence daily life and customs. She grew up in a family with a cultural heritage where religious taboos and superstitions were entrenched into their way of life. This fascinated her as she was growing up and laid the foundations for developing a passion and style for writing supernatural horror novels for adult readers.
Writing the Haunting Clarisse series was spawned over a cup of coffee many years ago when she finally decided to put pen to paper, and she has never looked back. Her books contain heart-thumping, bone-chilling, and thought-provoking paranormal experiences that deliver a new twist to every tale to the delight of her readers worldwide.
Author Links:
https://www.facebook.com/hauntingclarisse
#paranormalbooks #paranormal #bookstagram #paranormalstories #paranormallockdown #paranormalinvestigator #paranormalinvestigation #paranormalinvestigators #supernatural #hauntedmansion #hauntedhouse #haunting #haunted #horrorbooks #bookstagram #horror #books #bookstagrammer #booklover #horrorbookstagram #bookworm #horrorfan #stephenking #horrorcommunity #book #horrormovies #horrorstories #horrorfiction #booknerd #booksofinstagram #reading #bookish #bibliophile #horrorbook #booksbooksbooks #halloween #readersofinstagram #horroraddict #bookaddict #thriller #thrillerbooks #horrorlover