A Cartel Romance That Makes a Mark: "Maggie's Mark" from Micelle Cornish
The CIA told her to hunt him down. Instead, she fell in love with him.
Grab your passport and risk it all with CIA operative, Maggie Barnes, as she travels to fulfill a mission in steamy, sultry Colombia. But will the heat be too much for her to handle?
As the palm trees sway, Maggie herself is swayed—a woman torn between loyalty and love. Enjoy the excerpt below, then take a shot at a $20 Amazon Gift Card in the giveaway ending March 2nd!
Book One of the Ceiba Cartel trilogy, Maggie's Mark is a south of the border mafia romance that takes a shot at love...and hits the bullseye.
Book Details:
Maggie's Mark by Michelle Cornish (Ceiba Cartel, #1) Publication date: January 31st, 2021 Genres: Adult, Contemporary, Romance, Suspense Synopsis:
It's 1987 and CIA officer Maggie Barnes has the opportunity of her life—take down Ricardo Ceiba Colombia's most prominent drug lord. But the more Maggie learns about Ricardo and the deeper she goes undercover, the more she sees Ricardo for who he really is. Her mission becomes an impossible choice—take down the man she loves or betray her country.
Maggie's Mark
Excerpt
Ricardo leaned in close to Maggie and Garcia. "Why don't we talk outside?" he asked. "It's a little quieter out there. Not much . . ." he glanced at the band ". . . but a little." He shrugged and offered his hand to her again, and she accepted, following him out onto the balcony.
When they arrived on the balcony, she was surprised Garcia and Carlos hadn't followed them. She tried to peer inside to see if they'd sat back down on the couch, but there were too many people dancing to the salsa band to see through the crowd. She knew the brothers didn't make decisions without consulting each other. This was likely a ploy to get her away from Garcia.
A waiter arrived at their side, holding a tray of drinks, and Ricardo lifted a flute of champagne off the tray and handed it to Maggie. She couldn't remember the last time she'd had champagne, but of course, Magdalena Sanchez would not have refused the glass.
"Thank you," she said, meeting Ricardo's gaze. He was a sophisticatedly handsome man. His warm brown eyes were almost intimidating. She could see why he was so respected. If she didn't know he was a cartel boss, she'd think he was another type of businessman, maybe an investment banker. Although he was dressed much more casually than an investment banker might dress. He wore a powder blue polo shirt, beige khakis, and dark brown loafers.
He grabbed a champagne flute of his own then clinked it against her glass. "Welcome to Bogota."
She smiled and sipped the champagne, keeping her eyes locked on his the whole time. There was something about him. She swallowed her champagne then inhaled deeply, catching a waft of his woodsy cologne.
"Shall we sit?" He gestured to a seating area where white wicker furniture with bright yellow cushions welcomed them. A yellow orchid perched on an end table next to one of the chairs. "Magdalena," he said once they were seated. "Such a beautiful name."
"Thank you." She took another sip of her champagne, surprised that her glass was almost empty. Why did this man make her so nervous? Where she would have expected to feel the same disgust she felt for his brother, there was only intrigue.
Maggie eyed the orchid next to Ricardo. She had never seen one with so many blooms. He turned to the plant and plucked one of its flowers then leaned closer to her and tucked it behind her ear.
She lightly touched it with her fingers, not wanting to disrupt it. Ricardo trailed a finger along her jawline and her skin tingled beneath his touch. She closed her eyes briefly, then stood and walked to the balcony railing.
Beyond the floodlights of the mansion was the vast jungle. It was under darkness now, and she sensed danger could easily lurk there. No wonder there were so many armed men out front. To the right of where the stone patio led into the jungle was a pool lit from underwater. The aquamarine water was peaceful and still it resembled glass.
Palm trees rustled in the jungle below, and alarm bells rang in her head. As she turned to warn Ricardo, somebody yelled, and the rat-a-tat-tat of a machine gun blared through the air.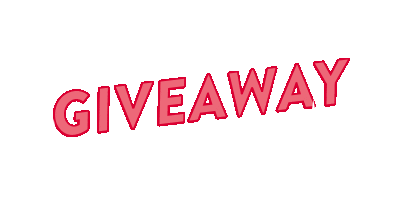 Goodreads: https://www.goodreads.com/book/show/55388393-maggie-s-mark BookBub: https://www.bookbub.com/books/maggie-s-mark-ceiba-cartel-1-by-michelle-cornish Purchase: ONLY $.99 on Kindle! Amazon: https://www.amazon.com/Maggies-Mark-Ceiba-Cartel-Book-ebook/dp/B08GZNSZZZ
Author Bio:
Michelle strives to write the kinds of books she enjoys reading--complicated characters, a little romance, and a lot of mystery and intrigue. Strong women in sticky situations is her specialty! You can find Michelle at www.michellecornishauthor.com. She also writes children's books with her kids as A.J. Kormon. Author Links: https://www.michellecornishauthor.com/ https://www.instagram.com/michellejcornish/ https://twitter.com/chellevester https://www.facebook.com/MichelleCornishAuthor https://www.goodreads.com/author/show/16470961.Michelle_Cornish
#mafiaromance #darkromance #bookstagram #mafia #romancebooks #romance #booklover #kindleunlimited #contemporaryromance #bookstagrammer #enemiestolovers #romancereads #michellecornish #books #readersofinstagram #bibliophile #romanticsuspense #newadultromance #newrelease #kindlebooks #booknerd #bookish #bookworm