Unleashing the Wolf Within: A.C. Melody's "Hearthstone Alpha"
Take a walk on the wild side.
A.C. Melody's edgy new paranormal romance will have you howling at the moon. If you're a fan of steamy love stories with strong men and strong-willed women, you'll love Hearthstone Alpha.
Enter below for a chance to win a $25 Amazon Gift Card!
Book Details:
Hearthstone Alpha by A.C. Melody (Midgard Úlfrinn, #1) Publication date: February 15th, 2023 Genres: Adult, Paranormal, Romance
Synopsis:
Úlfr.
It's the one thing they told her never to be, but can she keep that vow when it's more than just her heart at stake? Returning to Pine Grove should've been a golden opportunity, but things have changed in Reyna's absence. Her childhood home is full of gorgeous men led by the magnetizing and infuriating Corbyn Bruschard. He threatens to unravel everything she believes is right, triggering her defenses. She's determined to uphold the promises made to her parents. But the connection she feels to Corbyn makes her yearn for things they warned were too dangerous. Corbyn walks a precarious line between animal instincts and human sensibilities. He knew Reyna was his the moment he scented her, luring him into a battle he hadn't foreseen. His beautiful mate is a Valkyrie in Úlfr clothing, her proverbial shield deflecting him at every turn. But Corbyn knows the dangers that lurk in her denial. Their enemies are circling, rising from every direction, and there's no bigger target than an Alpha's Mate. Corbyn will have to use every means necessary to keep Reyna safe, even those she fears the most.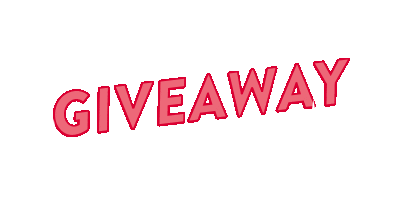 Goodreads: https://www.goodreads.com/book/show/110886952-hearthstone-alpha Purchase: Amazon: https://amzn.to/3Ymsp5x B&N: https://www.barnesandnoble.com/w/hearthstone-alpha-ac-melody/1126488989?ean=2940167062450 Kobo: https://www.kobo.com/ca/en/ebook/hearthstone-alpha
Author Bio:
A.C. Melody is a hybrid author of Erotic Romance and all its savory sub-genres. Confessed javaholic, introverted geeky girl with a twisted sense of humor and a wretched muse. She has a weakness for hard a** Alphas and the strong women who capture their hearts, without damaging their rough edges. A lifetime lover of fairytales, myths, legends, and ancient pantheons, A.C. spends more time researching than writing. Her biggest goal is to provide new, captivating angles on old, favorite tales with enticing twists and characters that redefine preset expectations. Author links: https://twitter.com/AuthorACMelody https://acmelodyblog.wordpress.com/ https://www.goodreads.com/author/show/9835277.A_C_Melody
#paranormalromance #bookstagram #paranormal #romance #booklover #paranormalactivity #paranormalromancebooks #romancebooks #pnr #bookstagrammer #authorsofinstagram #fantasyromance #readersofinstagram #writersofinstagram #bookish #booksofinstagram #bookworm #books #darkromance #shifterromance #paranormalbooks #writingcommunity #paranormalstories #fantasy