Talk Tuesday: A Chat with Steampunk Author H.G. Muralee
The only thing better than a steaming cup of joe is a heaping helping of steampunk fiction.
We invite you to grab your own favorite beverage, pull up a chair, and join us as we sit down and chat with H.G. Muralee to discuss her upcoming title, We Come with Vengeance.
Don't forget to take your chance at the tour-wide giveaway below!
Book Details:
We Come With Vengeance by H.G. Muralee Publication date: March 14th, 2023 Genres: Adult, Steampunk
Synopsis:
The war has stretched on for twenty years, and the soldiers, civilians, and nobles are exhausted. Towns grow more desolate while war technology continues to advance, leaving the rest of Kaier behind. Felix—heir to House Leigh-Van—harbors resentment for the war that has claimed his sister's life and his father's ethics. Regardless, he follows his orders and is content to remain equal among his fellow soldiers. When a routine stop for repairs puts Felix at the epicenter of a brutal attack impacting civilians rather than soldiers, he struggles to continue separating his ethics from his duty. He's privately ambivalent but publicly supportive of his uncle—the king—when whispers of an underground rebellion start to circulate. The rebellion is gaining traction and could soon make a serious play at ending the war. But when even the tactics of the resistance begin claiming lives as quickly as the war itself, Felix starts to wonder who will survive to see the peace they're fighting for.
Author Interview
H.G. Muralee
What inspired you to write this book?
I'm a huge fan of the Leviathan Series by Scott Westerfeld. There's airships, rebellion, a romantic subplot with a royal and commoner, and it's written in a way that isn't overly lyrical, which I prefer. I haven't been able to find a book quite like it.
Can you share something about the book that isn't covered in the blurb?
This book has characters who deal with grief in their own way, and how each of their actions are influenced by it.
If you had to describe your protagonist(s), in three words, what would those three words be and why?
Felix is reserved, formal, and loyal. Felix is the heir to House Leigh-Van, and he shows that by how he speaks and how he shows his emotions. He speaks more formally than his commoner counterparts and is slow to show emotions other than annoyance and anger. Only his close friends really know his exact mood unless he specifies it. But deep down, he's incredibly loyal to his friends.
What was the most challenging part about writing your book?
Getting started. There's something about starting at a manuscript with hardly any words that makes me not want to write. But as I continue to work on a manuscript, it's easier to get through it when the word count keeps getting higher.
Was there anything that you edited out of this book that would have drastically affected the story, should it be left in?
Nope! I cut a lot of unnecessary dialogue, but none of it affected the story.
What are you currently working on?
Right now, I'm working on the prequel to We Come With Vengeance and its sequel.
What would you tell an aspiring author who had some doubts about their writing abilities?
Your writing doesn't have to be perfect. It's a never ending process of trying to get better, so don't doubt your ability just because it isn't where you want it to be. I'm still working on my writing, and I hope to show improvement as the Kaier Chronicles is written and published.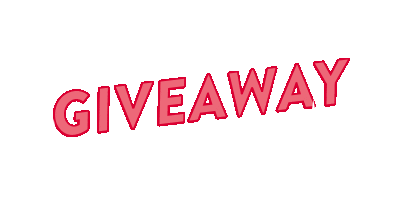 Goodreads: https://www.goodreads.com/book/show/79230696-we-come-with-vengeance Purchase: Amazon: https://amzn.to/3WklIz1
Author Bio:
H.G. Muralee was born and raised in North Carolina. She graduated from Western Carolina University and works as a paralegal. When she isn't writing, she's reading far too many books, watching The Great British Baking Show, learning her husband's native language, and playing with her dog, Oliver. #scifi #book #steampunkart #bookstagrammer #steampunkwriter #steampunkauthor #indiebook #steampunkstyle #writer #reading #writing #fantasywriter #writersofig #bookpost #writerslife #mysterybooks #writerscommunity #scifi #sciencefiction #fantasy #hgmuralee