Sneak Peeks: Cover Reveal for Paranormal Suspense Thriller "The Devil She Knows"
Updated: Feb 27
With all the evil in this world, you can find the Devil 'round every corner. But sometimes, the worst demons of all are right in your own backyard.
It's not all beads and Bourbon Street in the new suspense thriller from award-winning author M.T. Falgoust. Explore the darker side of the Crescent City when The Devil She Knows releases on February 26, 2023. Grab your sneak peek at the cover above, and enter for your chance to win a free copy of the eBook below!
Book Details:
The Devil She Knows
by M.T. Falgoust Publication Date: March 4, 2023 Genres: Adult, Suspense, Paranormal
When a bodiless head washes up on the banks of the Mississippi, a familiar voodoo veve carved into the pale flesh, New Orleans Detective Hunter Despré's blood runs cold. She's already seen this murder—seventeen years ago.
Hunter has inherited more than the Creole beauty of her houngan mother. She has also inherited the Voodoo priestess' gift as a seer. Hunter's plagued by nightmares of murders, including her sister's—but she's left all that behind.
It hasn't quite left her, though.
When a second marked body is discovered, this one missing its organs, all signs point to a ritual murder spree. Hunter races to catch a killer, but will she be fast enough to outrun her own past? The clock is ticking as Hunter is forced to confront what she truly believes and realizes the horrible truth. You don't have to believe in the Devil, 'cause the Devil believes in you.
Author Bio:
M.T. Falgoust is an international award-winning author of both adult and children's titles. Her work has garnered awards and accolades from the Clive Cussler Adventure Writers Society, the New York Book Festival, the Oshima Picture Book Museum International Picture Book Competition and more.
Born and raised in the New Orleans area, she's always felt that the city pulses with a life all its own. As such, the Crescent City almost seems like a character instead of just a backdrop in many of her tales.
She is a fan of coffee, carbs, and Comic Cons—the result being you never know what she'll write next, but it's always exciting!
Author Links:
Facebook: https://www.facebook.com/MelindaTFalgoust
Twitter: https://twitter.com/MTF_Books
Instagram: https://www.instagram.com/mtf_books/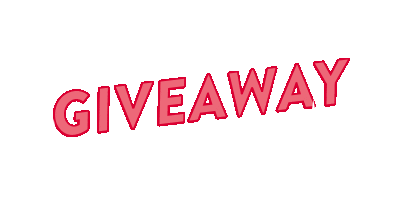 #suspensebooks #bookstagram #thrillerbooks #suspensethriller #mysterybooks #booklover #suspense #books #thriller #bookstagrammer #bookworm #bookaddict #readersofinstagram #bookish #booksbooksbooks #crimefiction #bookreview #mystery #booksofinstagram #suspensenovel #bibliophile #bookrecommendations #reading #thrillerreads #fiction #authorsofinstagram #book #authorlife #kindle #crimebooks #voodoo #neworleans #crescentcity #bourbonstreet #magic