Romance That Moooo-ves You: Farm Cove Bliss from E.D. Hackett
She just hired him to fix up the farmhouse . . . but will he wind up fixing her heart?
Home was the last place Crystal Whitman thought she'd end up, but she has to admit the dilapidated farmhouse in the middle of Podunk, Nowhere is a spectacular representation of exactly where life has taken her. Now, she's just trying to pick up the pieces. Can handyman Derek Fischer be the glue?
If you love sweet, small town romance, E.D. Hackett's Farm Cove Bliss will definitely "moooo-ve" your heartstrings.
So, kick up your heels, and fill your Mason jar with some refreshing iced tea, and drink in the excerpt below. Also, enter for your chance to win a $20 Amazon gift card!
Book Details:
Farm Cove Bliss (Previously published on Kindle Vella as Farmhouse Bliss) by E.D. Hackett Publication date: February 9th 2023 Genres: Adult, Contemporary, Romance
Synopsis: She's relearning to trust. He's healing his heartache. Can two shattered souls piece together a happily ever after? Crystal Whitman is determined to redefine herself. Pulling double shifts to break free from a cheating ex, the single mom worries her life can't get any more chaotic until her own mother dies. The city gal returns to her painfully rural hometown in the hopes of flipping her vacant ancestral farmhouse fast, so she never expected her hunky hired hand would make her want to slow down and enjoy the view. Derek Fischer can't shake his grief. Twelve years after losing his wife, the devoted dad's broken heart beats only for his daughter, until a sexy school teacher sparks a different kind of love. But with a dying home improvement business to keep afloat, the contractor fears muddling the line between business and pleasure could only end in financial ruin. When Crystal hires Derek to fix the old farmhouse, so she can sell it and return to her frenzied life, she moves in for the summer to save some money and give him a hand. Fighting their growing attraction, she wonders if she's destined to be alone and he wonders if his wife will ever forgive him for moving on. When a vivacious blonde sinks her claws into Derek, Crystal relives her ex-husbands betrayal, and may sabotage their growing relationship. Can Crystal and Derek fix the farmhouse and mend their fractured hearts? Farm Cove Bliss is a small-town sweet romance. If you like small-town settings, relatable characters, and mid-life love, you'll fall in love with E.D. Hackett's Farm Cove Bliss.
Farm Cove Bliss
Excerpt


When dessert came, she wanted to skip the movie and return to her place to continue their
date. Am I bold enough to ask? Ugh, Crystal, think. What's the worst he could say? No?
She stared off into space, lost in her fantasy of flowers, candles, and wine. He quietly
watched her and then touched her hand. "Crystal?"
She spun her head back to the center of the table and took a sip of wine. "What? Sorry, I
was zoning out." She tucked her hair behind her ears and readjusted her bracelets. The questions about his past, her present, and their future confused her. "What'd you say?"
He smiled. "Nothing. I was watching you, and you looked so beautiful. Deep in thought.
What were you thinking about?"
Crystal leaned forward and lowered her voice. "You."
Derek's eyes widened, and he pressed his tongue against the gap in his two front teeth.
"Me?" he whispered.
She played with him with her eyes. "You. And me." Come on, Crystal, spit it out. "How
would you feel about skipping the movie theater and watching a movie at my house? In my
room? We can have a pajama party." Her heart couldn't possibly beat any faster. She thought she was going to die with anticipation.
Derek's eyes flashed a combination of amusement and desire. "But I don't have my
pajamas."
Crystal swirled the wine inside her glass, conjuring up the courage to be bold, brave, and
beautiful. "You don't need any."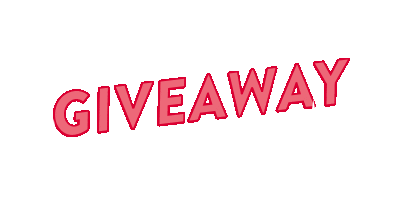 Goodreads: https://www.goodreads.com/book/show/63880592-farm-cove-bliss Purchase: Amazon: https://amzn.to/40w1V2N
Author Bio:
E.D Hackett is a Speech-language pathologist by day and a writer by night. She has been writing since the first grade and still has her first book, "How I Lost My Tooth." She has self-published novels that investigate layers of self-expectations, family dynamics, following dreams, and learning how to love and accept yourself. She hopes that her novels create a safe and cozy environment for her readers to fall into and explore. Her two kids keep her busy, when they aren't hanging out on video games or with their friends. Her husband has encouraged her to follow her dreams, no matter their size. She lives in New England but in her heart, she feels that she belongs in Ireland. If she could figure out how to move, live, and work over there she would do it in a heartbeat. She loves to read, write, knit, and cook. She hopes that you fall in love with her characters the same way she did! Author links: https://www.edhackettwrites.com/ https://www.facebook.com/edhackettwrites https://www.instagram.com/e.d_hackettwrites/ https://www.goodreads.com/author/show/20864221.E_D_Hackett
#contemporaryromancenovels #contemporaryromance #bookstagram #romancebooks #romancereadersofinstagram #romancenovels #contemporaryromancereads #bookaddict #smalltownromance #midliferomance #amreadingromance #edhackett