Forging Ahead in the Race for Justice with Mary-Frances Winters
In a frustrating (and terrifying) day and age where news and social media are rife with evidence that Justice's scales are still horribly imbalanced, insightful author Mary-Frances Winters shines light on a new path toward equity with her book, Racial Justice at Work. Now, you can hold a powerful tool for racial justice in the palm of your hand, and she is even offering a free giveaway of a $25 Amazon Gift Card.
To read more about her wonderful book and take a chance at the giveaway, read the excerpt and join in the giveaway below!
Book Details:
Racial Justice at Work: Practical Solutions for Systemic Change
by Mary Frances Winters
Publication Date: February 14, 2023
Genre: Nonfiction
Synopsis:
Creating justice-centered organizations is the next frontier in DEI. This book shows how to go beyond compliance to address harm, share power, and create equity.
Traditional DEI work has not succeeded at dismantling systems that perpetuate harm and exclude BIPOC groups. Proponents of DEI have put too much focus on HR solutions, such as increasing representation, and not enough emphasis on changing the deeper organizational systems that perpetuate inequities—in other words, on justice. DEIJ work diverges from traditional metrics-driven DEI work and requires a new approach to effectively dismantle power structures.
This thought-provoking, solutions-oriented book offers strategic advice on how to adopt a justice mindset, anticipate and address resistance, shift power dynamics, and create a psychologically safe organizational culture. Individual chapters provide pragmatic how-to guides to implementing justice-centered practices in recruitment and hiring, data collection and analysis, learning and development, marketing and advertising, procurement, philanthropy, and more.
DEIJ pioneer Mary-Frances Winters and her coauthors address some of the most significant aspects of adding a justice focus to diversity work, showing how to create a workplace culture where equity is not a checklist of performative actions but a lived reality.
Excerpt


Justice is not neutral.
After decades of keeping politics, conflict, and anything beyond the job description out of the workplace, we are recognizing the collective harm and inequities that often arise as a result of organizations' commitment to being "impartial," "neutral," or "apolitical."
Consumer researchers surveyed 168 managers across various industries about brands taking sociopolitical stances. Researchers found that regardless of the manager's political affiliation, surveyed managers saw a fictitious organization that did not support inclusive policies such as LGBTQ+ and reproductive rights as less committed to community and social responsibility and less profitable. So do we need to shift from a neutral workplace, and how does this relate to creating a just workplace?
Neutrality Upholds the Status Quo
Neutrality stems from the intent to reduce harm, but its impact can be seen as detached, bereft of emotion, and exacerbating harm. Neutrality preserves the status quo without acknowledging the complexity associated with different cultural values and the harm we continue to perpetuate against marginalized groups. Neutrality is more about equality than equity. Equality asks us to treat everyone the same. Equity requires us to treat people differently based on different needs. Equal rights laws in the US require employers to refrain from neutral policies that may have a "disproportionate effect" on certain groups of employees as it is a form of discrimination.
However, even with such legislation, we continue to practice equality and neutrality. The result? Initiatives or changes that support equity and justice at the workplace are often framed by skeptical leaders and other employees as pushing a progressive "agenda" that goes against the status quo instead of the true intent: amplifying our diverse values. This negative connotation creates more resistance and polarization by misconstruing what justice is, halting DEI initiatives,
and stifling change. In actuality, justice aligns the intent of being inclusive with the impact of reducing harm and increasing benefit for all in the workplace.
Operationalizing justice requires us to be intentional in programs, policies, and behaviors in validating ways of thinking and being other than those that prioritize dominant (white) cultural norms. We must intentionally create equity by bringing validity and power to values, truths, and ways of being, living, and thriving that have been dismissed as "unpractical," "not our culture," "inefficient," or "wrong" compared to the dominant culture.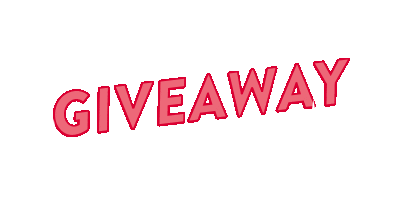 Author Bio:
Mary-Frances Winters is the founder and CEO of the Winters Group Inc. She was named a top ten diversity trailblazer by Forbes and a diversity pioneer by Profiles in Diversity Journal, and she is the recipient of the prestigious ATHENA Award as well as the Winds of Change Award conferred by the Forum on Workplace Inclusion. Winters is also the author of We Can't Talk about That at Work, Inclusive Conversations, and Black Fatigue.
The Winters Group Team contributors are Kevin A. Carter, Megan Ellinghausen, Scott Ferry, Gabrielle Gayagoy Gonzalez, Dr. Terrence Harewood, Tami Jackson, Dr. Megan Larson, Leigh Morrison, Katelyn Peterson, Mareisha N. Reese, Thamara Subramanian, and Rochelle Younan-Montgomery.
Author(s) Links:
Website: https://www.wintersgroup.com/team/mary-frances-winters/
Instagram: @thewintersgroup on Instagram
Facebook: https://www.facebook.com/wintersgroup/
Linked In: https://www.linkedin.com/company/the-winters-group-inc-/
Amazon: https://www.amazon.com/stores/author/B071RPBFYP?ingress=0&visitId=95777805-d9b9-4e18-8150-c3cba73f449
Goodreads: https://www.wintersgroup.com/team/mary-frances-winters/
Book Links:
Amazon: https://www.amazon.com/Racial-Justice-Work-Practical-Solutions/dp/1523003626
Goodreads: https://www.goodreads.com/book/show/61105456-racial-justice-at-work
#racialjustice #blacklivesmatter #socialjustice #racism #racialequality #blm #justice #antiracism #equality #humanrights #systemicracism #civilrights #antiracist #nojusticenopeace #activism #community #endracism #racialequity #bethechange #equity #repost #love #diversity #racisminamerica #equityinworkplace